New Swim and Dive Coaches
Every year, Dunbar welcomes new staff members and students into our school. However, most people don't realize there are new faculty members not seen at school every day.
There are multiple coaches of Dunbar sports who do not teach at our school. Therefore, many students do not know the faces and names of some coaches.
Coach Cole Pleasants has been leading the Dunbar swim team to success, as the head coach, for the last seven years. We are very excited to welcome the new assistant swim coach, Mr. Christian Clark, to the team. Many students know Coach Clark as a Chemistry and Intro to Physics teacher.
Coach Clark is the former head swim coach of Tates Creek High School and the current head coach of Lexington Country Club. He has an extended background in swimming, as several of his family members were coaches as well.
In addition to Coach Clark as the new assistant swim coach, the divers are accepting a new head coach, Noah Richter. He is the head coach for the Transylvania University dive team and The Lexington Country Club summer team. Richter also worked for the Kentucky Dive Club, as the assistant dive and head strength coach.
"Coach Clark and Coach Richter will be great additions to the 2019-2020 year and I cannot wait to see how they positively impact our team," said Coach Cole.
Last season the swim and dive team had a very large senior class of 17 athletes. As seniors have graduated, this leaves many spots to fill. In order to continue the success of the swim and dive team, the coaches are excited for new athletes to join the team. With new staffing, they are just as confident as past years that the team will continue to prosper.
"With this new staff I am confident we can recruit and retain athletes that feel confident and positive about their contribution to our team," Coach Cole said.
Student-athletes are just as excited as Coach Cole for the upcoming season.
"He [Coach Richter] is the only coach I know of that's still an active diver. I think he'll be able to give more sound advice than a lot of other coaches. I think it'll be a great season for the dive team this year," junior diver Grant Hayden said.
"I am excited about the new additions to our coaching staff! I've known Coach Clark through the swimming world for a while and as a teacher at Dunbar; it was only right that he coached here, too. He'll be a great addition to our team and I'm sure Noah will be too," senior swimmer Kelsey Siebenthaler said.
Despite the majority of the coaching staff being new to the team, Dunbar swim and dive anticipates another successful year. Coach Clark and Coach Noah's experience in competing and coaching prove them worthy of leading the dog pound to victory in this upcoming season.
About the Contributors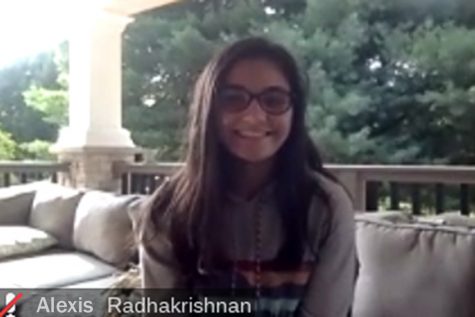 Alexis Radhakrishnan, Staff Reporter
My name is Alexis Radhakrishnan. I am a senior at Dunbar and this is my third year on the Lamplighter staff. I am excited to contribute to the program...