A Team for the Future
Dunbar's freshman football flies under the radar, but players are optimistic about their potential.
Dunbar's varsity football team has yet to have a win this season, yet what many students do not know is that the freshman team has a record of 4-3 this year, and they went on a four-game streak in which their opponent did not score.
In the last six seasons, Dunbar's varsity football team has had five different head coaches. Some argue that as result, the athletes have not had a consistent staff to help them improve. At his initiation, Head Coach Chris Mullins promised to stay and build a successful program. That being said, it's fair to say that the success of a team does not lie solely in the coaches. It also relies on the players.
When people look at the numbers for any high school sport, they are usually focused on varsity scores. Varsity teams can be derived from any year freshman through senior, but they are often dominated with upperclassmen who have been with the team for years. In all of those numbers, the foundation cannot be ignored–and that's the freshmen who enter the program ready to learn and improve. The freshman team does not always share the spotlight because they do not play on the same level as varsity, but every upperclassman starts the same way, so the freshman team is important to building the program at PLD.
"
It's all about confidence in each other. Things just click when we have good chemistry."
— Freshman Quarterback Jake Smith
Dunbar's varsity has lost every game this year. Combining the scores from the last six games, Dunbar is sitting at 53-332. In light of this, the freshman team looks to be a promising asset to Dunbar football's future because their record is currently 6-3.
Combining the scores from their games this season the freshmen are 122-74. They started the season with a 14-28 loss to Lafayette and a 12-14 loss to George Rogers Clark, but then went on a three-game winning streak, defeating Tates Creek 22-0, Madison Southern 22-0 and Henry Clay 38-0 followed by a forfeit by Fredrick Douglass. The team fell to Scott County, but redeemed themselves against Bryan Station and an undefeated Lexington Catholic. 
"It's all about confidence in each other. Things just click when we have good chemistry," freshman quarterback Jake Smith said.
Smith has led his team as the quarterback in every game this season.
Other prominent players on the freshman team include center and defensive tackle Isaac Cusic, corner and wide receiver Mario Paul, full back Howard Jackson, side receiver Walker Williamson, and wide receiver and safety Drey Thurston.
The freshman team will play George Rogers Clark on Saturday in the Sugar Bowl Championship at 10 am at Madison Central.
*Editor's Note: This article was corrected to reflect the current record of 6-3.
About the Contributors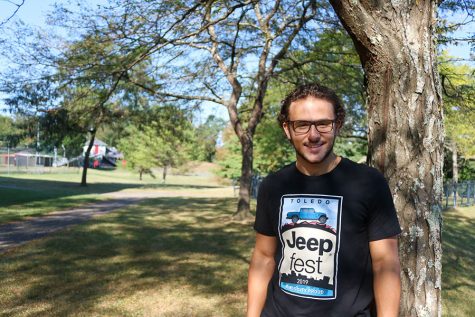 Mason Curtis, Staff Reporter
This is my third year on staff. Journalism has always been an interest of mine since eighth grade and now that I am a senior I have been looking at it...