Slipping and Sliding into School
A Lamplighter staffer had a car accident today due to unsafe road conditions. Why did we have school in this weather?
On Jan. 28, FCPS decided that students would attend school as normal despite 2 inches of snow and heavy ice.
The road conditions resulted in multiple accidents. Several students recounted roads around Dunbar being icy. 
"I saw a car slide off the side of Cave Hill Road. My friend and I stopped, and as soon as we got out of the car, a van came up behind us and hit us from behind," junior Gabe Portsmouth said.
On my way to school, I saw multiple car crashes. Unfortunately, one of them was mine. I also slid off the road on Cave Hill which was far too icy for it to be considered safe to drive on—especially for student drivers.
Many neighborhood roads also weren't cleared which also made it difficult for parents to drive their kids to school as well as bus drivers to safely drive students. 
Over 20 crashes happened on Man O' War before 9 a.m.
"I decided to take an alternate route because the roads are not de-iced when I go to school. The hardest part was turning into Dunbar. Once I was parking, I couldn't even see the lines," MSTC senior Skyler Trowel said.
This ultimately falls on the district. The decision of those entrusted with the safety of students led to those same students being injured. 
Accidents happen, but this could have been prevented. It was a failure of leadership. Why didn't they call for an NTI day?
On Jan. 21, FCPS called for a weather-related NTI day when the roads were arguably in better condition.
With the dangerous roads, over 30 staff absences, and student attendance at 76%, many—including me—question the rationale behind the decision to attend in-person classes on Jan. 28.
About the Contributors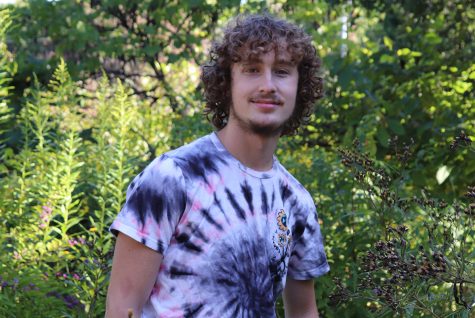 Brendan Jarvis, Social Media Manager
Hey, I'm Brendan, this is my second year on staff. I'm with the social media department, and I typically run the Instagram side of our social media (follow...