I Don't Know If I'll Ever Trust Our Justice System Again
The officers responsible for the death of Breonna Taylor, who was shot dead by police in her home earlier this year, will not be held responsible for her murder.
Since the beginning of this year, countless names have reached every corner of the world, summoning support for the Black Lives Matter movement. Ahmaud Arbery, George Floyd, Jacob Blake and so many other innocent lives taken because of a genetic trait: their race.
However, none of these names have literally hit so close to home as that of fellow Kentuckian Breonna Taylor.
Taylor was killed in her sleep in her Louisville home on March 13, just an hour away from Lexington. The officers involved were looking into Taylor's boyfriend for drug trafficking charges—no drugs were found in the home.
Just last week, the police officers who used a no-knock warrant to enter her home were let off far too easily.
Brett Hankison, the only one of the three officers to be terminated for "extreme indifference to the value of human life," according to his termination letter, was charged with three counts of wanton endangerment—for putting her neighbors' lives at risk with his reckless actions. 
Wanton endangerment is a Class D felony, and it is the lowest of four classes of felonies in Kentucky law, and the maximum sentence is five years.
So if a non-threatening, sleeping woman was killed by police firing blindly into her home, is it not because of the police who entered her home without warning?
"
Where does the incompetence end?"
Is it not because of the judge who signed the warrant riddled with copy-pasted information from other warrants, making the signing of that warrant unlawful? 
Is it not because of Kentucky Attorney General Daniel Cameron, who was selective about the information he released to the press following the grand jury decision to indict Hankison? 
Cameron said that the officers allegedly did announce themselves despite being allowed not to, using the testimony of her next-door neighbors against the word of the other 11 neighbors that were questioned and said the opposite. 
Cameron said that Hankison likely would've been charged with wanton murder, with a minimum sentence of 20 years, if police forensics if they could've conclusively connected the bullets found in Taylor's body to Hankinson's gun — because apparently, three officers shooting into her house in the middle of the night isn't conclusive enough.
Breonna Taylor was taken from this world far too soon, leaving her boyfriend, her mother, and her sister to deal with the likes of AG Cameron, who didn't keep his word that he would give the family advance notice about the grand jury decision before telling the press. 
Taylor's mother, Tamika Palmer, gave a statement saying she has "no faith in the legal system." Can you blame her?
Our legal system allowed for the signing of a faulty no-knock warrant, a type of warrant that has now been banned in several states. It allowed for three police officers to fire into a sleeping woman's home based on false accusations. It allowed for an inexperienced attorney general to turn the decision over to a grand jury who then failed to hold the officers accountable.
Where does the incompetence end? When will the right people look at the facts and actually start preventing these utterly preventable tragedies? 
I still hope that change will be seen in our lifetime. I just wish that it could have been seen in Breonna's.
About the Contributors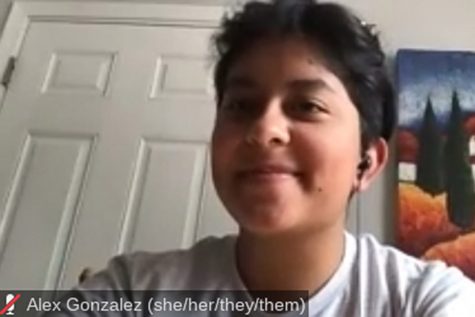 Alex Gonzalez, Online Editor/Webmaster
My name is Alex Gonzalez, I'm the Online/Tech Editor and Webmaster here at Lamplighter Media Productions, and this is my second year doing Lamplighter....