Why Don't We Have More Digital Arts Classes?
Students in Fayette County have a lack of options for a digital arts education.
The art industry is vast and expansive, and it is growing every year. Because of this, more and more students are becoming interested. While art colleges offer over 90 art majors to choose from, many high schools offer fewer than 10 art class options, and that includes Dunbar.
According to the course directory, Dunbar offers eight different art classes: Art I and Advanced Honors Art, AP Art Studio, AP Art History, Creative Crafts I and II, Drawing, Painting, Pottery I and II, and Sculpture. Although this variety is above and beyond what other Fayette County high schools offer in the visual arts, there are no digital arts classes.
I'm a comic artist and a creative writer, and I'd like to pursue Video Game Design. Dunbar's current curriculum doesn't offer the classes I need to get into the gaming industry–my primary interest. So immediately, I'm at a disadvantage.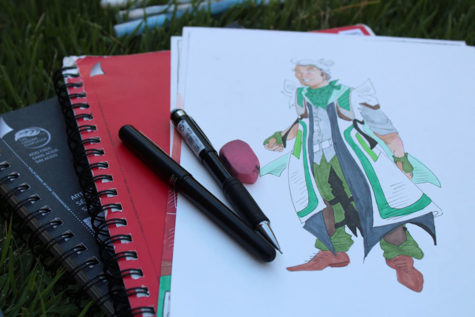 Video Game Design is a rapidly growing concentration in the art world. The art world keeps expanding, but high school curricula aren't keeping up. Henry Clay High School offers fewer visual arts classes than Dunbar, and Lafayette High School offers only the basics–the same as Dunbar, so I'm not the only student in Fayette County at a disadvantage.
At Dunbar, our digital arts curriculum is basically non-existent. We offer one true option: Multimedia with Adobe, a class where students learn both film and animation. Because both of these are very large industries, teaching both in one course is not giving each the time it deserves.
Mr. Ben Herzog teaches Multimedia along with Graphic Communications and Photography.
"The bigger [a school is], the more options you have available to you because you have more teachers that can teach various content," he said.
One such school is the Cleveland High School for Digital Arts which offers courses such as Video Game Design and Recording Arts Technology.
Although Dunbar may not be able to offer as many courses as Cleveland High School, there should be more of a push toward giving students a digital arts education.  Professions in the digital arts are growing, and Dunbar students are at a disadvantage for not having access to programs that support the kinds of skills needed to work in those fields.

Loading ...
There are also not enough teachers who can teach high school artists about the career paths they would like to pursue.
"For what I teach, we've only got two teachers here that can do anything quite like this," said Mr. Herzog, referring to himself and Mrs. Wendy Turner who teaches Broadcast Journalism which includes training in camerawork, editing video and audio, and graphic design elements.
The value of a digital arts curriculum includes learning skills in collaboration, critical thinking, communication as well as practical skills like preparing for 21st-century careers. Fayette County should put more focus on offering digital arts classes by pursuing teachers with the skills to teach these courses as well as giving individual high schools more support to include these classes.
Dunbar AP Art Studio and Pottery teacher Ms. Deborah Eller said, "to offer those classes, we just need the funding and space."
About the Contributors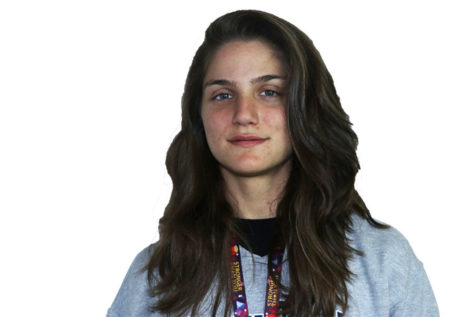 Rebecca Chapman, Staff Reporter
Rebecca is a senior, as well as an artist, feminist, and author. She can't wait for her first year on staff!