Our Favorite High School Memories
From winning the state championship to their teacher bringing a turtle to class, the class of 2017 has had some great memories at Dunbar.
With graduation just around the corner, many seniors recalled some of their favorite memories they had while attending Paul Laurence Dunbar High School.
Many of these memories took place in classrooms.
"My favorite memory was when my AP Environmental Science teacher, Mr. Matt Turner, brought a turtle to class and let us all pet it," said senior Arunmani Phravorachith.
"This one time I made a friendship bracelet and I taped it to the white board in my class and asked if anyone wanted to take it, and a few days later it was gone," said senior Lorraine Fay. "A week ago I found the girl that found it so I made friends with someone…through a friendship bracelet."
For athletes, the memories took place on the field or on the court.
"[My favorite memory is] breaking the all-time lead score and becoming the top scorer in Lexington," said senior Taveion Hollingsworth.
Along with these personal stories, seniors also have highlighted memories that they have cherished with their friends.
"I'd have to say [my favorite memory] was prom," said senior Paul McIntyre. "All the memories there and dancing with friends was just really fun."
"My favorite high school memory was with the WPLD Sports Boys when we got to film something, and when we were done with it, we showed it to Principal Rains and she laughed at it," said senior Mike Rosen. "We made the principal laugh!"
Seniors Nisarg Patil and Joey Michael both shared that their greatest memory was the Lettuce Club that they co-founded.  
Seniors also noted some great memories that they had an opportunity to share with the entire school as a Dunbar community.
"My favorite memory at Dunbar was probably getting to take part in all of the school spirit related things," said senior Spandan Buch. "Things like supporting all of the sports teams, senior tailgate, prom, senior dinner dance and all those kinds of things."
"My favorite memory was probably the Sweet Sixteen we [went to]…it was pretty 'lit'," said senior Thirushan Wignakumar.
The graduating seniors will be dearly missed by the faculty, staff, and their underclassmen. And even though all of the seniors are heading their separate ways, they will always have these memories to cherish and tie them together.
About the Contributors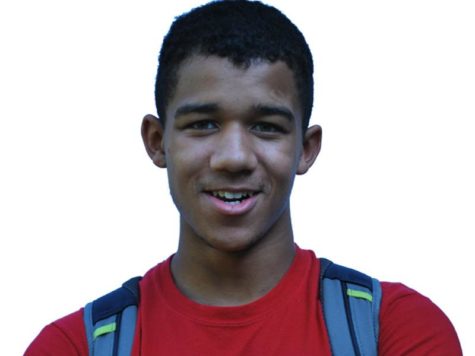 Jon Little, Staff Reporter
He doesn't like the idea of tree houses. It's like killing something, then making it's friend hold it.