Real World Citizenship at Dunbar
Sometimes it's the little things that can make a big impact. Change in this generation starts with us.
On Feb. 16 the Dunbar social studies department is hosting a letter writing event in room 604 after school. Teachers will be on hand to provide assistance during the writing process, and all students are invited to the non-partisan event.
"We would like to give Dunbar students a chance to have their voices and opinions heard about what's going on in our country," said social studies teacher Ms. Katie Radun.
The purpose for the event is to help students learn how to express their opinions to their elected representatives as an extension of citizenship lessons.
"We want students to be civic-minded and actively involved in government," said social studies teacher Mrs. Sharessa Crovo. "We would like all students of all backgrounds and political parties to put their ideas on paper so their voices are heard."
A similar campaign called #2KLettersKYhas has a goal of encouraging Kentuckians to write 2,000 letters in two weeks to their senators and representatives.
The founders, Laura Greenfield and Sandra Martinez, host letter writing events around Lexington with the goal of sending the letters to Frankfort once they reach 2,000.
"We want to mobilize Kentuckians across the state to start writing letters as one method raise voices…," said Greenfield.
I believe the letter writing is a great way people to express their opinion on the injustice of the ban. Many people, including myself, believe the ban is a violation of rights. America is described as a "free country", but telling people they cannot enter the country due to their race or religion does not sound like a free country to me.
About the Contributors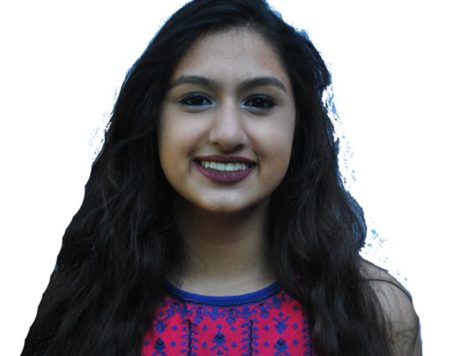 Deebha Adhikari, Staff Reporter
Deebha is a senior at Dunbar who likes sweet tea and long naps.