Free Spirit '16: A Week in the Capitol
PLD Lamplighter Editor-in-Chief reflects on the Al Neuharth Free Spirit Journalism Conference in Washington, D.C.
This summer, I was given the honor of attending one of the most prestigious scholastic journalism conferences: the five-day-long Al Neuharth Free Spirit Journalism Conference, made up of 51 students, one from each state plus Washington D.C.
My Lamplighter advisor, the lovely Mrs. Wendy Turner, had handed me a poster 6 months earlier, one I still have today.
"High School Juniors: Apply Now!" in bold, all-caps heading. Below, a too-good-to-be-true description of the conference. It promised an all-expenses paid trip to D.C., with a $1000 college scholarship tacked on. Too-good-to-be-true, as in, there was approximately a 0% chance of my getting in, and yet I still applied.
I won't bore you with the gritty details of weeks of stressing over application essays or the months of training myself to get over this (supposed) impending rejection, to prepare me for college rejections my senior year. The point is, on the thousandth or so time of refreshing my email, I knew all my work had paid off.
A couple of us "Free Spirits" started to make a group chat. By the time June rolled around and I was on a plane to D.C., all that was left to complete many friendships was to actually see one another in person. For that week, my name became "Kentucky," and I was proud to represent.
The schedule was packed to the brim everyday, and while we may have become a little reliant on the daily free coffee provided, it was worth it (and not just because of the mouthwatering food every day).
We met Chuck Todd, and watched a taping of NBC's "Meet the Press." We sat in awe and excitement before Sara Ganim, who received the Pulitzer Prize for breaking the Jerry Sandusky scandal. We played a mock trial in the courtroom of a distinguished U.S. district court judge. We interviewed sportscaster legend Chris Berman. We listened to freedom riders recount their inspiring and tear-jerking stories. We got an inside tour of the USA Today headquarters, as well as the press chambers in both chambers of congress. We talked to editors, reporters, photographers, everyone (a favorite being Susan Goldberg, editor-in-chief of National Geographic). And this couldn't begin to even cover half of it.
It was a week of constant expansion of the mind, and all you could do was try to absorb it all in and keep going. The opportunities given- the places we went to and the people we spoke to- were once-in-a-lifetime, and I use that term only when the situation deems it necessary. And yet despite the endless experiences I can recall where I was inspired or invigorated or touched or all of the above, I can't say one particular session, person or experience was what made the trip the most worthwhile. Above all, as I realized throughout the week, it was the peers surrounding me. It was getting to know these 50 people, from all around the U.S.
These 50 other aspiring journalists, from all different time zones and dialects and interests, were involved. They were proactive. I volunteer at a law firm, she volunteers at a homeless shelter. They were knowledgeable. We could go from playing mafia to having a respectful political debate. They were tolerant. They understood the responsibilities and pride that came with being Editors of a school news media organization, even though one school may have 6 people on staff and another may have 60. They were likeminded and open-minded, and together, they were inspirational.
Our group chat is still as lively as ever. From politics to college app stress to memes, the flow of ideas is nonstop and I know it never will. All in all, I guess it was worth missing a week of watching Netflix in my basement.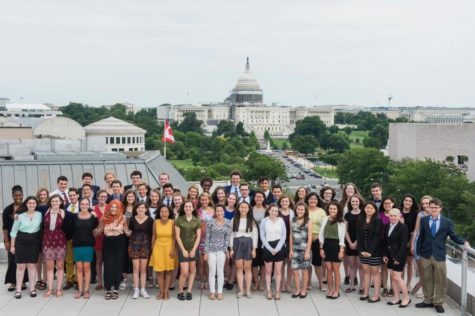 *Applications for the 2017 Al Neuharth Free Spirit and Journalism Conference are now open for all juniors. You can apply here.
About the Contributors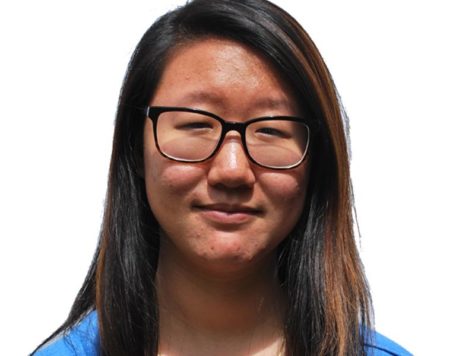 Emily Liu, Editor in Chief
Netflix, anime, scifi, sarcasm, Lamplighter- Live it Love it Breathe it