One Year Later, In-Person Learning Returns to Dunbar
Dunbar staff give their say on the return of in-person learning.
On March 13th, 2020, Dunbar closed its doors due to the beginning of the COVID-19 pandemic, forcing students to go into remote learning. But one year later, on March 8th, Dunbar finally opens its doors to students and begins the return of in-person learning. 
"I was quite excited about students coming back to school. It's fun to see faces," English Teacher Mr. Egan, said.
Any Dunbar student would know the difficulties experienced while learning remotely. Communicating between classes through Zoom meetings and emails, and having all work done virtually is a huge change from the in-person, paper and pencil that Dunbar is known to use. That was until the move for back to in-person classes began, and the opportunity to return to Dunbar appeared. Now, students can decide to transition to in-person classes or to continue learning remotely.
"Fayette County Public Schools refined its 2020-21 'Revisioning, Reimagining, & Renewing' plan to give families two options," according to Fayette County Schools. "A 'Flexible Model' that allows for a gradual return to in-person instruction when conditions are safe, and a Virtual Learning Academy that offers a separate curriculum of self-paced, online instruction."
As hard as it has been for the students adjusting to virtual and now in-person school it may be harder on teachers. Teachers have to now adjust to students being virtual and in-person.
"I feel like returning in person and virtual at the same time is going to be challenging but it gives our students options and that I think during a pandemic that being flexible and giving families and students options is important," Mrs. Crovo, a PLD social studies teacher said. 
Other teachers mentioned the challenge of doing virtual and in-person classes.
"I think the most challenging thing on day one was paying attention to my poor kids on zoom. I had a hard time focusing on the kids that were there. It is hard finding lesson where I can talk to them at the same time," Mr. Egan said.
Despite the challenges, many teachers are willing to put in the effort.
"I'm definitely willing to try, even though it may be more challenging, for students and the families as long as we are safe," Mrs. Crovo said.
There are also benefits of the hybrid model of school. Sick kids can stay at home and still get an education from virtual school while the healthy can come to school. This model also most importantly keeps people safer.
"We actually did a really good job at safety issues here at Dunbar. I have no doubts of the safety of school at the moment," Mr. Egan said.
About the Contributors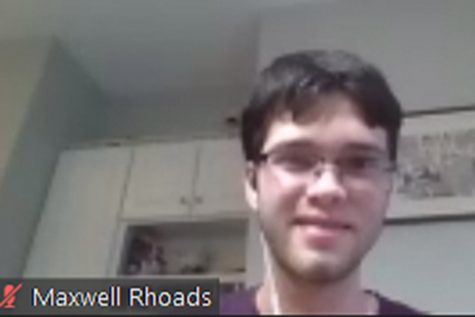 Maxwell Rhoads, Staff Reporter
My name is Maxwell Rhoads and I am a senior at Dunbar. This is my second year working on the PLD lamplighter staff. I hope to write lots of articles this...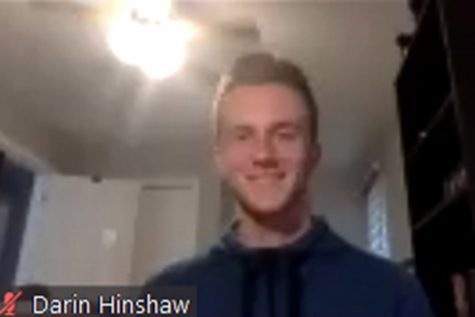 Darin Hinshaw, Staff Reporter
I am a senior at Dunbar, and this is my first year as a staff reporter. I'm excited to be part of journalism at Dunbar and get to discuss ideas, thoughts,...