Wearing a Mask Gets Us Back to School
As students prepare to go back to school, there will be one new item that will be on the back to school supplies list.
What used to indicate that someone was sick is now a preventative measure for the general public. Masks are considered to be one crucial aspect of the fight against COVID-19. While they can be uncomfortable, masks are just one measure allowing students to return to in-person school this year.
Guidelines by the Education Continuation Task Force as well as the Governor's Office, Department for Public Health, Kentucky Department of Education, the Cabinet of Education and Workforce Development and the Cabinet for Health and Family Services stated, "Students who are enrolled in first grade and above and staff should be required to wear a cloth face-covering unless medically waivered."
This guidance came with no surprise to rising PLD junior Hattie Maloney.
"I'm okay wearing a mask at school because I really just want to go back … I like going to school and seeing all my friends." 
It is important to note, face coverings do not replace social distancing but only reinforce the preventative action and rest assured, the guidelines take this into account. From reducing and modifying class sizes to rigorous bus regulations, social distancing is key to preventing a large spike in COVID-19 cases in the schools and community. 
When social distancing cannot be adhered to, cloth face coverings are required to cover both student's nose and mouth, to include multiple layers of fabric and fit snugly against the side of the face. This rule does still apply in the classroom if students cannot be seated at a distance of six feet.
"I fear that like the issue with getting students to wear their ID badges, we will have more of an issue with the cloth masks,"FCS Teacher Ms. Katherine Blackard said.
Other than "Personal Protective Equipment, including Cloth Face Masks" and "Social Distancing," the guidelines cover two other critical components: "Screening, School Exclusion & Contact Tracing" and "Sanitation, Environmental, and Industrial Factors."
Although these may not be talked about as much, these provide important guidance on temperature checks, how to come back to school if a student is sick, and other plans to reduce the potential spread of COVID-19 and other harmful diseases. 
"Sanitation has a large effect on my classroom, as it is more hands-on than a traditional classroom. The majority of my materials are communal as well as the cooking labs. I now have to look at how to practice social distancing while engaging students within the classroom," Ms. Blackard said.
The guidelines state "Temperature check (touchless thermometer) for all students and staff at the point of school property entry. To ride the school bus, parents must attest each morning that the student's temperature is not greater than 100.4 when boarding."
This raises some concern to parents and the question: Should student's temperature be checked before boarding the bus? This would not only minimize the larger crowds at school entrances but also the potential exposure to the virus.
Aside from actual rules and regulations, the guidelines include ways to positively promote their Sanitation and Environmental Standards. This includes the promotion of proper handwashing techniques, healthy nutrition, physical activity, and readily available hand sanitizer stations. 
About the Contributors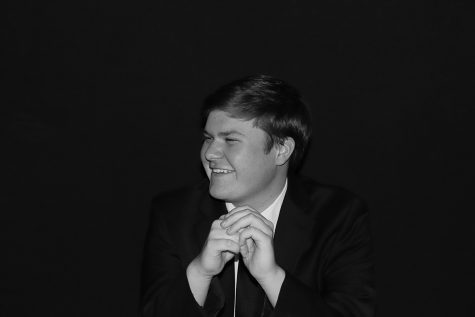 Logan Justice, Editor-in-Chief
Hi, my name is Logan Justice and this year one of the four Editors-in-Chief. This is my third year being part of PLD Lamplighter and I am a senior. I have...