What's going on with DACA?
When the DACA program was rescinded by the Trump Administration on Sept. 5, it raised a lot of questions as to what exactly the program is, and who it is going to affect.
On June 15, 2012 then-President Barack Obama appeared in the White House rose garden to announce that he would be taking an executive action to mend our country's immigration policy. Specifically concerning immigrants that came to the United States illegally with their parents as children (children being defined by law as 16 years old and under), otherwise known as "Dreamers."
"They are Americans in their hearts, in their minds, in every single way but one – on paper." President Obama said.
Named "DACA" (Deferred Action for Childhood Arrivals), the program grants young, undocumented immigrants the ability to obtain a work permit, as well as provides them protection from deportation for up to two years. This is subject to renewal, seeing as the applicant meets the following requirements.
The program began in 2001, when the guidance counselor of a young South Korean woman, who was brought into America without documentation as child, reached out to Senator Dick Durbin about how she would apply to the many colleges reaching out to her as a piano prodigy- when she did not know what to check in nationality/citizenship sections.
At that time, the law stated that an immigrant would have to leave the United States for 10 years, and then petition to come back and become documented if they wished to attend college.
Senator Durbin took particular qualms with this situation, so to solve it he introduced the DREAM (Development, Relief, and Education for Alien Minors) Act into law.
Starting with the Tea Party movement, the DREAM Act became a toxic subject in U.S. politics due to the tension over race and immigration within the party, so much so that the original co-sponsor of the bill skipped his congressional vote on it, in fear of losing his opportunity for reelection.
Republicans initially supported the bill, but it struggled to follow through in both the House and the Senate for the next few years.
In 2012, in attempts to gain some real momentum for the DREAM Act in congress, President Obama decided to take matters in own hands, introducing DACA and essentially circumventing congress into taking action. This was to no avail, and he was forced to sign it in as an executive order.
For the next few years under Obama's administration, DACA was successful in protecting the Dreamers and giving them a chance to go to school legally in America.
The program was threatened when candidate Trump promised to end the program during his campaign for presidency.
"We will immediately terminate President Obama's two illegal executive amnesties, in which he defied federal law and the constitution to give amnesty to approximately five million illegal immigrants," he said at a campaign event in August 2016.
After entering office, President Trump took a softer stance on the subject of DACA, making statements such as "[Dreamers] shouldn't be very worried. I do have a big heart. We're going to take care of everybody," and "But you have some absolutely incredible kids — I would say mostly. They were brought here in such a way… It's a very very tough subject. We are going to deal with DACA with heart," in various interviews and press conferences, angering republican supporters who wanted the program to be terminated.
On Sept. 5 Attorney General Jeff Sessions announced the rescission of DACA on behalf of the Trump administration, essentially placing blame on the original Executive order made by Barack Obama, and calling on Congress to find a proper solution to the issue rather than ordering one as an administration.
Attorney General Sessions also announced a plan to allow permits for those who were protected by DACA but whose permits would expire within the next six months, allowing Congress until March 5, 2018 to make a final decision regarding the statuses of DACA participants.
About the Contributors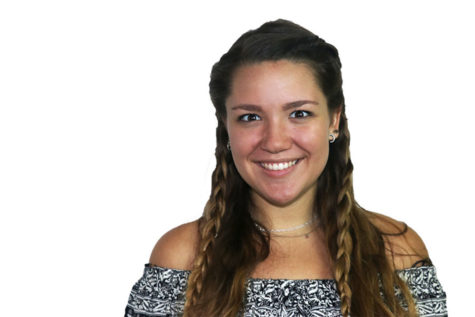 Abigail Hendren, Editor-in-Chief
Abigail is a Senior at Dunbar who serves as the WPLD Lamplighter Editor-in-Chief, Yearbook Editor, and Senior class Historian-- but she mostly just cares...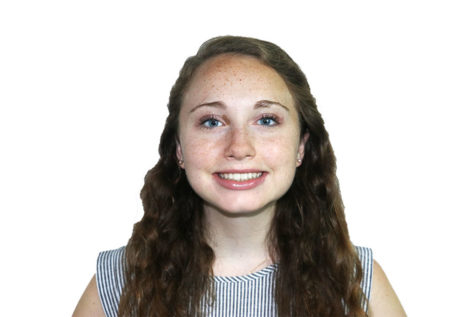 Remy Milburn, Photography Editor
Remy loves photography, coffee, and Ed Sheeran. #livelovelamplighter