Former Refugee and PLD Graduate gets a surprise from his 'Moms'
Raphael Mokombo was surprised with a new car to help him attend college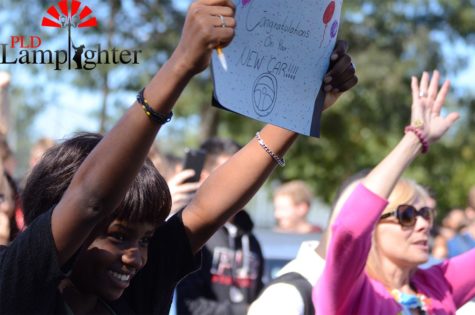 Former Dunbar ESL student, Raphael Mokombo, knew he was being taken back to Dunbar, but he had no idea what was in store for him when he arrived in the school parking lot on Sept. 22. Currently enrolled at BCTC as a freshman, Mokombo simply believed that he was returning to get paperwork for college. But Mrs. Cathy Yaun, who was an ESL teacher at Dunbar, arranged a special surprise with his former teachers and peers.
Mrs. Yaun formed a special relationship with Mokombo when he arrived at Dunbar in 2014 as a refugee from the Congo.
"When he first came here, he had sandals that were too small. Winter was coming, and I had to help him," she said. "From that day on he called me 'mom.'"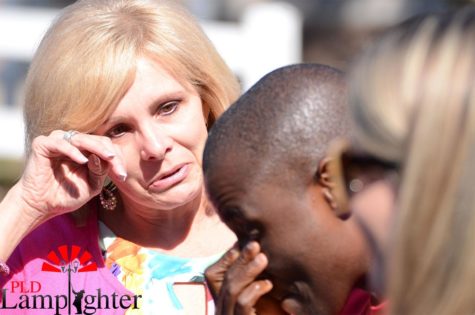 As one of Mokombo's school "moms," Mrs. Yaun said that she found herself looking out for him as she did her own sons. Her dedication to him extended beyond both of them leaving PLD. Mokombo graduated in 2014 and Mrs. Yaun moved to Tennessee, but they reunited today at Dunbar because she found that he needed help.
Mrs. Yaun learned that Mokombo has to leave his dorm hours prior to class to allow for walking time. As a child, escaping the war in the Congo, he suffered from a stroke that caused his legs to grow different lengths. Long distances are hard for him to walk as it irritates his hip, but he didn't have a car of his own to use as transportation.
Mrs. Yaun created a GoFundMe page to raise money to purchase a car for him, and when that goal was met, she purchased a new Honda Accord that was delivered to him today.
"With a car and a handicap tag, transportation to school is much more accessible for him, and that's what we want for him," she said.
Mokombo was immediately brought to tears. "I was excited to see everyone again, but what I found was beyond my imagination. I didn't expect this and I am still surprised," he said. "This is a dream come true."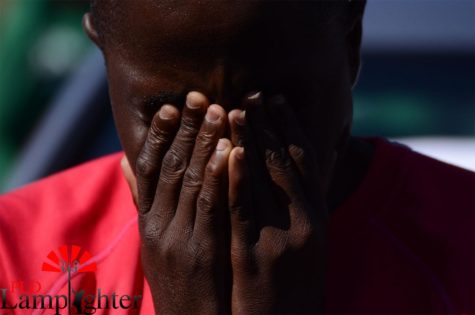 About the Contributors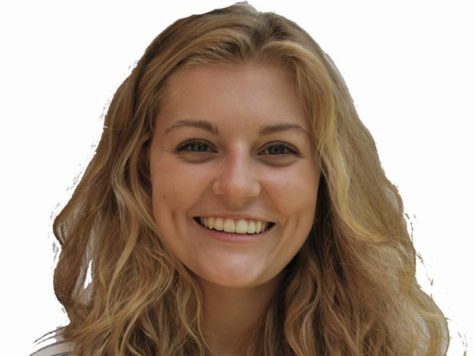 Sydney Carter, Photography Editor