Student Athletes Begin to Sign
The Early Signing Period is upon us – but what is it?
It's the most wonderful time of the year… and no not the holiday season. It's the weeklong signing period that lasts from Nov. 11 to Nov. 18, 2015. During this week, high school seniors are given their first chance to sign with the college where they will be competing next year. This week is referred to as the Early Signing Period, and there will be another week in the spring for student athletes who did not sign this week.
These student athletes will be signing a National Letter of Intent (NLI), which is the agreement between the college and prospective student athlete which binds the athlete to attend the school. Signing Day is a big deal for the student athlete, as it rewards them for their years of hard work and determination.
Dunbar has several student athletes signing this week. Madison Winstead and Leah Edmond both signed to the University of Kentucky, for swimming and volleyball, respectively, and Shelby Campbell signed with Lincoln Memorial University. Katie Shunk will be signing to Xavier University for volleyball, and Will Allen will be signing to the University of Alabama for track.
The Lamplighter will be covering all signings. Stay tuned for updates on each of this year's students athletes. If you are an athlete and you know your signing date, please leave your name and signing date in the comments section.
About the Contributors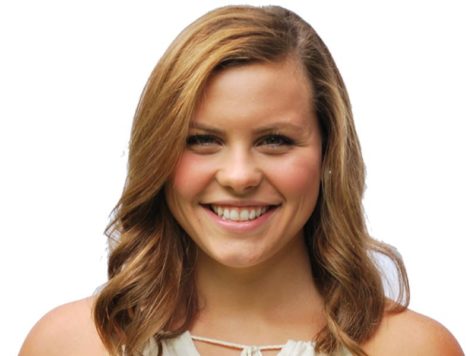 Lauren Denham, Staff Reporter
This is my second year on the Lamplighter. I enjoy sports broadcasting and hosting Student Athlete of the Week. I will be attending the University of Kentucky...