Dunbar Student Hosts Chinese Dinner at Local Restaurant
Chen Hao Jiang has organized a fundraiser for Lexington Rescue Mission by sharing his family's recipes with the community.
Dunbar senior Chen Hao Jiang is working with world-renowned chef Ouita Michel in an effort to properly show off authentic Chinese cuisine. The pair will be hosting a four-course dinner titled "The Jiang Family Meal" on March 22 with all proceeds going towards the Lexington Rescue Mission. 
The dinner's goal is to bring light to the many flavors of authentic Chinese cuisine. With this in mind, don't expect orange chicken but instead Bai Qie Ji, a traditional pouch chicken with scallion sauce.
"One of my main goals is obviously to provide more authenticity to Asian cuisine. I feel like we go through and see so many of these fake Chinese restaurants and it always irritates me, so obviously I decided that enough was enough and that I wanted to take action," Jiang said.
While living abroad in China, Jiang realized how inauthentic Chinese cuisine is in the US. 
¨I think a big thing is that we are absolutely misrepresented. Whether that be in the movies, in popular food, or even simple stereotypes, we are misrepresented,¨ he said. 
According to Mr. Andy Smith, this pairing happens once in a lifetime. "It's not every day you get to work with star chef Ouita Michel," he said.
Chen says he reached out to her with a simple proposal and the goal of giving back to the people of Kentucky.
He has worked with the Lexington Rescue Mission in the past, providing and preparing 100 meals for guests at their shelter. His goal for this meal is to give all profits made from this meal back to the Lexington Rescue Mission which would allow them to provide many Kentuckians with clothes, shelter, and food. 
¨I lived my life always wanting to help but not knowing how to help," he said. "Little did I know that what I take for granted every night would end up meaning the world to them.¨
The Jiang Family Meal will be at Honeywood from  5-9 p.m. on March 22. Tickets are $30 per person.
About the Contributors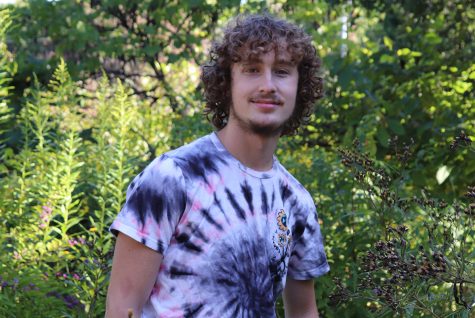 Brendan Jarvis, Social Media Manager
Hey, I'm Brendan, this is my second year on staff. I'm with the social media department, and I typically run the Instagram side of our social media (follow...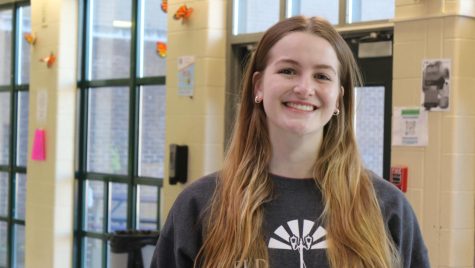 Elizabeth Hunter, Sports Broadcast Editor
Hi! My name is Elizabeth and I am PLD SportsCenter Broadcast Editor. This is my third year on staff and second year as an editor. My love for sports has...