COVID-19 Vaccine: Making Kentuckians Hopeful
More people in the Lexington community, including FCPS teachers, are getting vaccinated.
This pandemic that has taken the world by storm continues to escalate and shows very little signs of slowing down, as recent case numbers are on the rise. Rather than letting the virus run its course and continue to wreak havoc on the lives of all Americans, scientists have worked tirelessly to attempt to perfect a vaccine for the public. 
Just like the virus, the COVID-19 vaccine is an anomaly, but not completely foreign. 
"We do know a lot about viruses and subfamilies of the coronavirus; it is much like SARS and MERS in the way in which it affects its host," science teacher Mrs. Keia Scott-Newsome, said. 
Scientists and health professionals have created a protein vaccine that heightens the immune system's response to infection and helps the body develop antibodies. This is different from a standard vaccine that injects a weakened germ into the body, hoping it will fight it off and form immunity. Mrs. Newsome called this type of vaccine "revolutionary."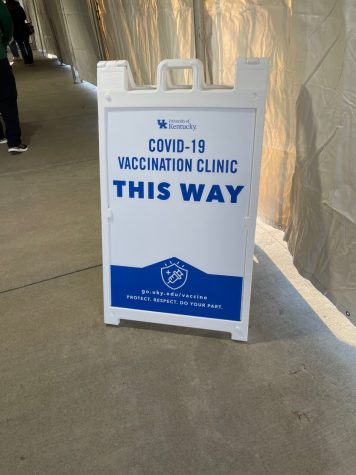 Senior Jackson Gabbard, who was one of the first non-senior citizens and non-essential-workers to be vaccinated, described his experience as unlike anything he had ever seen in medicine. 
Scientists started distributing the first COVID-19 vaccine at the end of 2020 and since then it has slowly become available to people across the country. There is a limited supply of doses, which has prompted Kentucky and several other states to create vaccination plans to prioritize certain people groups in an order that will best help Kentucky get back on its feet. 
Essential workers such as healthcare workers, paid and unpaid, and frontline workers who have the highest risk due to work exposure, were offered the vaccine first. 
"I decided to get vaccinated because that's the right thing to do to try to eradicate or lessen the impact of COVID-19 on morbidity and mortality," Dr. Sara Salles, professor and vice chair at the University of Kentucky's Department of Physical Medicine Rehabilitation, said.
The vaccine will continue to be manipulated and changed as seen fit, but its current intent is to lessen the severity of symptoms for someone exposed and infected. Vaccines normally take years to develop and are tested hundreds of times before they are distributed. Fast tracking this process has given many hope for normalcy, but others are wary of its effectiveness and possible side effects. 
On the other hand, risks need to be taken. Bruce Bowles, an elder in the community, was vaccinated through Baptist Health. Bowles is a cancer survivor with diabetes and a compromised immune system. He stated that he had no fear going into the vaccine and felt very comfortable. "I was given a 20 percent chance of survival during chemotherapy, so a 90 to 95 percent effectiveness rate sounded good to me," Bowles said. This was a risk he felt was almost impossible not to take due to his extenuating circumstances. 
Many others agree with these sentiments. 
"Overall, herd immunity is worth potentially feeling under the weather for a while," Gabbard said. 
Kentuckians are ready to move forward and are willing to do whatever it takes to get back their lives. "I want us to return to in-person learning because I miss my students desperately. There has been a lot of loss, and if I can do anything to prevent that, then I will," Mrs. Newsome said.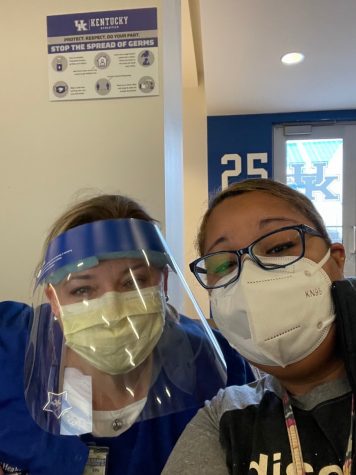 No promises can be made, but scientists and medical professionals are hopeful that Kentucky, and America, will see a great decline in cases once the vaccine kicks into gear. However, even after the majority of the population is vaccinated there will still be a relatively long period of time where the immunity will not be in place. Herd immunity develops over time, and while these first doses of the COVID-19 vaccine will help, they do not ensure normalcy. "At some point we will need to define what our new normal will look like," Dr. Salles said. 
Total immunity will not be possible without the majority of people in the general public being vaccinated, meaning precautions must continue to be taken until that happens. 
"I will continue to wear a mask for the rest of my days," Bowles said. It is strongly encouraged that people still follow the mask mandate and social distancing rules even after being vaccinated. 
"This pandemic is all about the long game," Mrs. Newsome said. Our bodies have to learn how to protect against future infection, and the COVID-19 vaccine is a step in that direction.
About the Contributors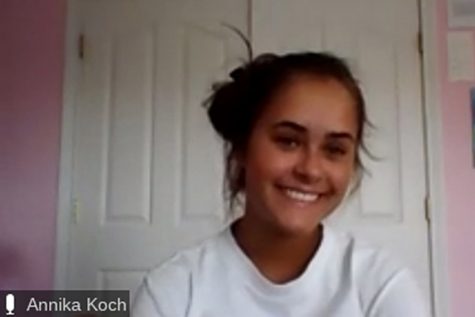 Annika Koch, Business Manager
My name is Annika Koch and this is my third year on staff and second year on the Editorial Board. I first joined this program as a member of the photography...