Dunbar Students Gear Up for Halloween
Around the city, kids of all ages are gearing up for the holiday which is being celebrated on Nov. 2 this year. Halloween means different things to different age groups from adorable toddlers dressed up in cute costumes to teens having the perfect justification to watch horror movies well into the morning.
We surveyed Dunbar students about their favorite parts of this multifaceted festivity. Their responses were varied, to say the least, especially when it comes to candy.
Our Instagram poll showed Reese's are by far the most popular candy, with nearly one-quarter of respondents indicating that the peanut butter cups are their favorite. 
Still, that doesn't mean that students agree on the best sweet treat: people told us they like everything from Snickers to Mike and Ike's to the arguably-not-candy-but-close-enough caramel apple. 
Costumes, too, are a subject of much debate. Senior Rae Mullins told us she would probably be dressing up as "a witch." Many students have chosen to think a little more outside of the box this Halloween.
"I'm going as a clown because I just saw the movie IT," said Jose Rios.
Of course, we'd be remiss if we didn't also ask students about one age-old Halloween tradition: their favorite horror films. Preferences range from classics like the Saw movies, which Rios claims "are actually scary," to lesser-known pictures like Eraserhead, sophomore Ella Turner's favorite. 
Despite all our lighthearted questions, Halloween isn't just fun and games. There are actually many laws regulating what costumes you can wear and when you can wear them.
Legally speaking, trick-or-treating should be over by 5 p.m., but we all know there will be stragglers snatching up the leftover candy from weary adults eager to get rid of their buckets of sweets. Perhaps you'll be one of those stragglers yourself. 
There are also ordinances on the books prohibiting students from wearing certain face coverings. According to the Lexington Disguise Ordinance,
"It shall be unlawful for any person to wear any mask, disguise or regalia which conceals the identity, or prevents or hinders recognition." Exceptions do exist for children under twelve wearing Halloween costumes, but Dunbar students, unfortunately, do not fall into that category.
That being said, the law is not strictly enforced. While you could technically face a fine of up to one hundred dollars or a jail sentence of 50 days for violating this regulation, it's unlikely that the cops will be out looking for overage mask-wearers during the Halloween season. 
Whatever you choose to do this Halloween, though, remember to dress warmly, be safe, and be sure to have some fun.
About the Contributors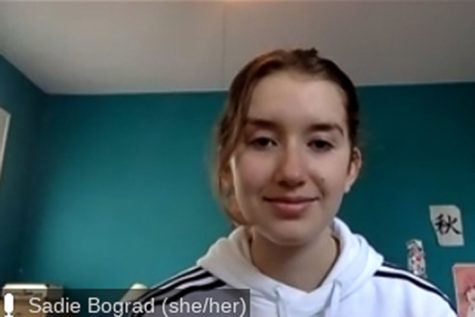 Sadie Bograd, Writing Editor in Chief
Hi! I'm Sadie Bograd, and I'm a senior at Dunbar. This is my second year on Lamplighter staff. I'm now one of the program's Editors-in-Chief. Along...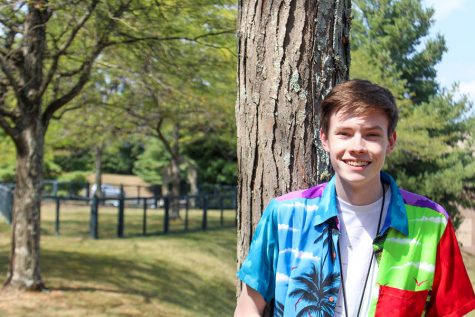 Logan Moore, Staff Reporter
My name is Logan Moore, I am a staff editor at Paul Laurence Dunbar. I was that one guy in a banana suit. That's all I can really say.