Pros and Cons of AP Exams
AP testing begins on May 6.
The main benefit of taking the AP test is getting college credit. However, depending on the course the college credit varies, and the test costs anywhere from $50-$85 with no guarantee of passing.
"If you do well, you get free money for college," AP World History teacher Mrs. Michelle Williams said. "We've actually had some Dunbar students who got $7,000 just from my class alone. There have been other students who have gone into college as a sophomore."
But there are still students who aren't sure if actually sitting for the exam is necessary.
"It depends on the person and what you're planning on doing with it," AP Physics 2 teacher Mr. Jeremy Patton said. "For example, my class if you're planning on going premed the credit counts, but if you're going into engineering it doesn't. So, it just depends on the person and their plan after high school."
Even if a student doesn't plan on taking the AP test, there is still a benefit of taking the class.
"The benefits of taking the class is getting a lot fuller content more like what you'll see in college," Mr. Patton said.
For those who decide to take the test, the question becomes about how to study.
"Review books are good. Most classes have those and they're included in the fee for the class. Another helpful tool is using the papers handed out in class," Mrs. Williams said. "Some students also use videos like those made by Crash Course."
Mrs. Williams also pointed out some common mistakes that people make that hurt their scores.
"A common mistake is making up a random question that kind of goes with the topic but doesn't really answer the question."
AP testing begins on May 6, so many students are feeling a lot of pressure to keep up with their schoolwork and study for the test at the same time.
"The AP tests are very stressful for students," junior Katy Walsh said. "They're just one thing that contributes to how stressful the end of the school year is."
About the Contributors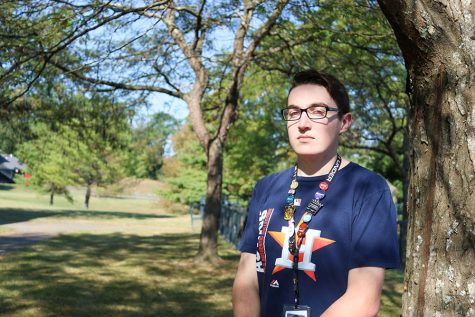 Mike Marshall, Sportswriting Editor
My name is Mike Marshall and this is my third year on the PLD Lamplighter staff. In my first year, I was a staff reporter and mostly kept up with schedules...