Helping Seniors Find the Perfect College
Students can visit the CCC to schedule campus visits, find scholarships and identify what they're looking for in a higher education institution.
For most seniors, fall can be a stressful time of year because the college search process involves many uncertainties. Students must begin to ask themselves tough questions and form ideas about what they want for their futures. Finding a college that is the right fit for a student can be a hard selection.
But with the right advice and mindset, this process can become easier. Dunbar's College and Career Center (CCC) is a great place to start.
"It's important for students to go on college trips to get the exposure that they need and to see what's out there. It's kind of like shopping for a car. You just don't go and buy one car, you want to go and look at all of the options that are out there at your disposal and then make a good, informed decision," said school social worker Mr. Steve Duerson.
There are many factors to take into account when comparing colleges. These include things such as the size of the school, majors and courses provided, whether study abroad is provided and more. There is no one school that suits everyone as every student has different needs and wishes for their college experience. College tours can help students identify the right type of college for them.
"When I've gone on college tours, I've looked for colleges that have a really small town feeling but are not necessarily on the small side… also colleges that have really involved professors, staff, and teachers," said senior Emma Stivers.
"
You want to try to get as much money as you can to cover your total tuition, room and board and other college associated costs.
— Mr. Steve Duerson, Dunbar Social Worker
Another piece of advice for students is to apply for scholarships. Some colleges have exclusive scholarships offered only to their applicants, while public scholarships are open to anyone who qualifies, regardless of his or her college choice. Mrs. Pamela Bates is a College and Career Coach at Dunbar.
"Right now is an early admissions process for most universities and colleges that allows students to be eligible for some scholarship money that they normally wouldn't be," she said.
"Apply for as many scholarships that are sponsored by the university, or by a college within the university, as you can. You want to try to get as much money as you can to cover your total tuition, room and board and other college associated costs," said Mr. Duerson.
Overall, the college process can be long and strenuous. Understanding the need for a good fit is important to selecting a good college, and also being able to afford it financially. With the right guidance and work ethic, the process will go by smoothly and hopefully well.
About the Contributors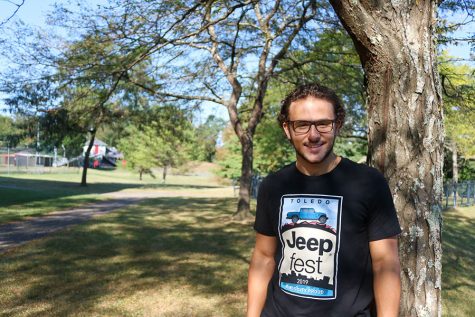 Mason Curtis, Staff Reporter
This is my third year on staff. Journalism has always been an interest of mine since eighth grade and now that I am a senior I have been looking at it...