Dunbar's Memorial Garden's Annual Plant Sale
Outside the PLD cafeteria is a beautiful space known as the Dunbar Memorial Garden. Many have seen the garden, but few know what it represents. Each tree in the garden was planted in memory of a PLD student who passed away while in high school.
Today the garden is home to native plants, art projects and various bird and insect species. The Memorial Garden is managed by Jerome Higginbotham and Rebecca Woloch. Every Saturday, Higginbotham meets with volunteers to work in the garden and maintain its beauty.
Trees will be planted in the garden for Christian Gomez and Duke Harris, recent graduates of Dunbar who passed away in the last year, and an existing plant called a Blue Star, will be dedicated to Star Ifeacho. 
On May 13 from 10 a.m. to 2 p.m., Higginbotham and other volunteers will run the annual native plant sale. Every year, plants from the garden are sold for anywhere from $3 to $30. All plants are beneficial to the environment as they are natural to the Kentucky area and all proceeds support the scholarships and programs of the Jesse Higginbotham Technology Trust, Inc. The event will take place at Dunbar.
Another new addition to the garden is the Bee Aware campaign. This effort to plant wildflowers around the school and raise awareness for the dwindling bee population is run by biology teacher Mrs. Keia Scott-Newsome.
"We want future students of Dunbar to remember there will always be a place where all those that passed before us can be remembered. It's a place that's open outside of the school day… People can come here on their own time to sit and remember," said Higginbotham.
About the Contributors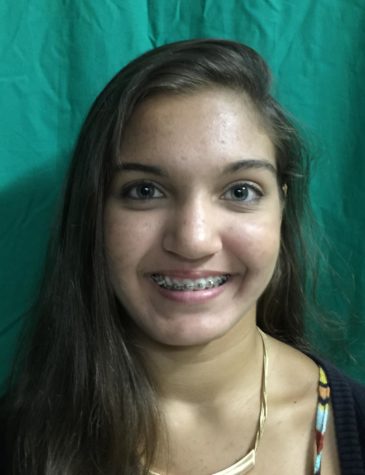 Julia Radhakrishnan, Staff Reporter
My name is Julia Radhakrishnan and I am a sophomore in MSTC. This is my first year on the Lamplighter and I am very excited to be part of such a talented...