Lexington's African American Trail
The African American Heritage Trail runs through downtown Lexington and includes notable sites that are important to black history.
It includes historic churches and buildings as well as historic grounds where significant events happened. The route showcases the rich cultural influence throughout history that the African American community has contributed to Lexington.
This heritage trail was created by Doris Y. Wilkinson, born in 1936 in Lexington, Kentucky to Regina L. and Howard T. Wilkinson. She was the director of the Project on the African American Heritage, Department of Sociology at the University of Kentucky until she retired recently.
In the first class of American American students at the University of Kentucky in 1954, and earning her Ph.D. at Case Western in Cleveland, Ohio, Dr. Wilkinson became the first African American woman to be appointed to a full time faculty position at UK. She has received many recognitions including many awards and for her many articles and eight books; the Doris Y. Wilkinson Conference room was also dedicated to her.
St. Paul AME Church- 251-253 North Upper Street
This was once a place where white slaveholders and overseers gave instructions to African slaves. During World War II, African American war mothers met here.
East Second Street Christian Church- 146 Constitution Street
The East Second Christian Church began its religious services in an old carriage factory. It opened during a time when the Underground Railroad was used extensively.
Twenty years after the Emancipation Proclamation was signed, the present site of this building was purchased. This building represents an important part of the historical neighborhood that houses it.
Polk-Dalton Infirmary- 148 DeWeese Street
In the center of the Lexington African American cultural and residential community, Dr. John Polk set up his medical practice, to be joined later by other African American doctors including Dr. Henry Merchant who arrived during the Great Depression and Dr. Marshall Jones who started his practice after World War II.
Old First Baptist Site- Corner of Short and DeWeese Streets
The First Baptist church was the heart of the African American community. It is one of the oldest African American congregations in the state of Kentucky and was one of the connecting links in the Underground Railroad. It was a cultural and religious institution throughout the 19th and 20th centuries.
Home of Isaac Murphy- Eastern Street
Isaac Murphy has the highest winning percentage of any jockey in horse racing. He is in the in horse racing Hall of Fame and won three Kentucky Derbies. In 1955, he was the first jockey to be inducted into the National Museum of Racing and Hall of Fame.
Originally born in Frankfort, he moved to live with his grandfather in Lexington after his father died. He lived in downtown Jordan's Row as well as on Megowan Street near the Thoroughbred Park.
Baptism Scene- Between Bolivar and Scott Streets
In early 20th century, Historic Pleasant Green Baptist Church did baptisms in a pond off South Upper. Many people came to the baptisms to spectate, and they continued on for many years.
Cheapside Slave Market District
Cheapside was the largest slave market/auction site in Kentucky, as well as one of the most prominent in the South. It is said that Abraham Lincoln once witnessed a slave auction in the Cheapside area.
"Forgotten Pioneers"- 118 North Broadway
Many African American doctors practiced in this building, including well-known physicians such as Obed Cooley and Nathaniel Ridley. Some of these doctors even practiced through WWI and the Great Depression.
Historic Pleasant Green Baptist Church- 540 West Maxwell
Sometimes known as "oldest Baptist church west of the Allegheny Mountains," this church was founded by Peter Duerett, a slave. The name was changed to 'Pleasant Green" in 1829, and it was completed after the stock market crash.
Main Street Baptist Church- 582 West Main Street
This historic church is one of the most famous Lexington landmarks in the downtown area. It was originally called the Independent Baptist Church, but the name was changed to "Main Street Baptist." It is located next to the Mary Todd Lincoln House.
About the Contributors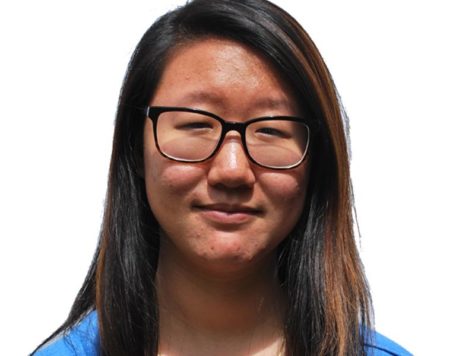 Emily Liu, Editor in Chief
Netflix, anime, scifi, sarcasm, Lamplighter- Live it Love it Breathe it