TikTok and Music
The rise in TikTok's popularity has caused a ripple effect on multiple industries. Over the past two years, there has been a mass shift that you might have not even noticed.
TikTok has blown up in popularity over the past two years, and within that time, the music industry has had multiple artists blow up like Lil Nas X, Rico Nasty, Doja Cat, Meghan Thee Stallion, and Olivia Rodrigo. These artists were relatively underground and unknown(some more than others) up until they made a hit song that trended on TikTok.  
A lot of popular record labels such as Universal Music Group, Sony Music Entertainment, and Indie Labels have shifted their resources to making one song popular on TikTok, and you can see this apparent sponsorship with the #ad tag in the video description.
Typically this video will have them dancing to a song from that artist. This strategy has become more and more popular and for good reason; this leads to more exposure for this artist and allows for people to hear this artist's sound or uniqueness.
Additionally, if this music snippet starts to trend on TikTok other creators who are not being sponsored can use this music on their own accounts. This leads to organic growth and again leads to more people hearing this person's music which makes it more likely for these people to explore this artist's discography and start to follow the artist later on.
There has been an apparent change in how certain artists create their own music. A drastic number of artists have made short EPs that have very TikTok-friendly sounds, dances, and rhythms.
Some EPs that have been released that trended on TikTok are "Family Ties" by Baby Keem, "Driver's License" by Olivia Rodrigo, and "Lotus Flower Bomb" by Wale. These artists have prioritized quick easy songs over long melodic, deep, and thoughtful projects.
A lot of the full albums that do drop by these artists are getting shorter and shorter. This leads to quick successful albums that don't have much significance on a grander scale. Artistically this leads to the music scene becoming muddled and polluted.
While the amount of these TikTok artists gets larger, the amount of true lyrical artists gets smaller. The reason is that it's simply easier to make a short album that is near guaranteed to make money and be successful whereas, on the other hand, you have the opportunity to make a longer album that may not be fully listened to and may not do well but shows a true lesson and makes a point.
As an audience, we have let this new form of popularity run over us.
"
I believe that soon we will see artists more drawn to the aspect of making one hit song rather than a great album."
TikTok has taken over as the new source for new music. TikTok itself is an extremely flawed source of new music.
While more catchy songs that may have less production value and substance behind them may be more popular than songs that are well put together and have substance and the true meaning behind them. Also, a big change is the attention span of the audience.
While many people may not have the time to listen to a full album or have the attention span to listen to longer songs or albums. This has led to a slew of artists creating smaller projects or shorter songs. This helps the song do better on TikTok due to its shorter length and most likely more catchy lyrics and chorus and it has been statistically proven that shorter songs have a better chance of trending on TikTok than longer more melodic heavy songs.
For all the negatives that TikTok has brought upon the music industry, there have been an almost equal amount of positives. TikTok has made it to where you can find any underground musical artists and follow them and their music.
It has shown so much light on lesser-known artists and has allowed those artists to grow their platform and eventually make one of those great albums. TikTok has also made it easier for fans to interact with those artists.
Instead of trying to DM an artist on Instagram, you can now ask questions directly through the TikTok app. But possibly the most important thing that TikTok has done is allow for artists to easily test out the general reaction of a song.
Artists such as Baby Keem, The Neighborhood, and Anderson Paak have leaked upcoming music on TikTok just to see how it would perform.
While TikTok may be good for the industry, artists, and listeners in the short term, I believe that in the long term there will be more negative impacts.
Soon we will start to lose the storytelling aspect that is prominent with many of the popular artists today. I believe that soon we will see artists more drawn to the aspect of making one hit song rather than a great album.
Great artists such as Kendrick Lamar, Freddie Gibbs, The Weeknd, Mac Miller, and Anderson Paak will start to fade the more time passes which will lead to the new generation of artists only seeing success with the popularity of their songs on TikTok and will naturally drift to that audience and many of these stated artists have stated their disapproval of TikTok and other popular music-based platforms that promote this style of music.
The only way that we can curb this trend is by continuing to support good artists, and good albums and by supporting small artists that have these same qualities of true substance and well-put-together music.
About the Contributors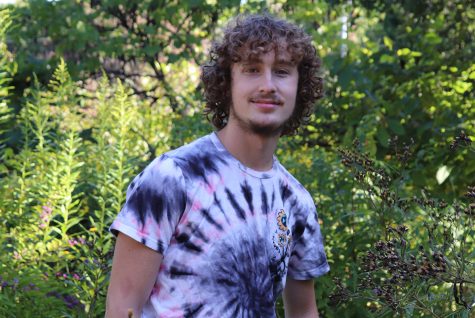 Brendan Jarvis, Social Media Manager
Hey, I'm Brendan, this is my second year on staff. I'm with the social media department, and I typically run the Instagram side of our social media (follow...