Starbucks Starts 2021 with New Items
Packed with warm, buttery flavors, the Pistachio Latte is the latest addition to the winter menu.
With the addition of the Pistachio Latte to their winter menu, Starbucks has given nut-lovers the perfect new item for the new year. At first glance, the drink resembles any other regular iced-coffee. However, after the first sip of the smooth coffee, I soon realized that they were not the same. 
When ordering this winter-menu item, I substituted 2% milk for almond milk and opted for the decaf version. The drink originally comes in a "hot" version, but you can also order it iced.  
After being hit with the almost-bitter taste of the espresso, you're given hints of the pistachio underneath, making the end result a burst of warm, winter flavors. Amidst the pistachio-espresso combo is a flavor almost like caramel or toffee. Tying these together created a smooth texture and buttery finish.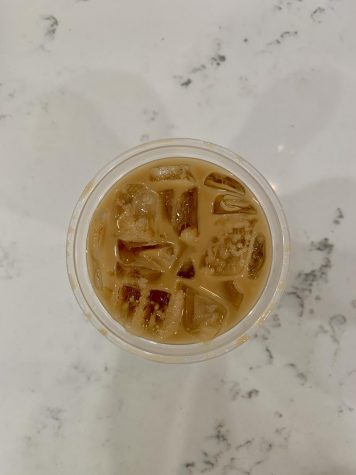 According to Starbucks, the drink was inspired by the popularity of the company's Starbucks Reserve Hazelnut Bianco Latte. 
"Starbucks Reserve coffee is the star of the show, and the creamy, buttery flavor of the pistachio infused milk and the salty-sweet topping of the beverage bring out the rich notes of the coffees," Starbucks product developer Jennifer Galbraith said.
The buttery flavor is evident, as it lingers in the aftertaste of the drink. Starting off with the hard and rich taste of the pistachios and ending with the soft, creamy, buttery finish is what makes each sip a warm and inviting combination of flavors. 
Personally, I found that as the cup emptied, I became less and less in love with the flavors. By the time that there was only a small amount left, I only tasted the sweet punch of the buttery cream and toffee-like flavoring, creating an overwhelming taste of sweetness. In my opinion, falling in love with the first ¾ of the drink is not worth the $5.25 price tag. However, I will acknowledge that if I am ever in the mood for something sweet, salty, and nutty, this drink will do the job. 
If you decide to give this latte a try, I would recommend ordering the iced version and with almond milk, in order to help dilute the overly-sweet taste at the end. Overall, this new winter addition to the menu is perfect for anyone wanting to try something new or just looking for the warm feeling of winter in a cup of ice-cold coffee.
About the Contributors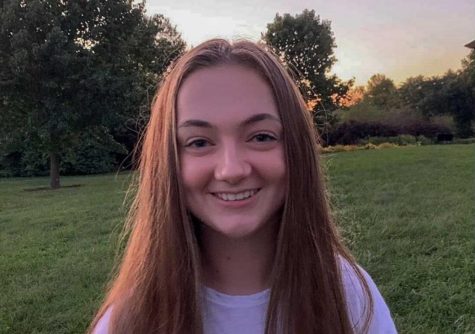 Ella Williams, Editor-in-Chief
Hi! I'm Ella Williams, a senior at Dunbar and one of the Editors-In-Chief of PLD Lamplighter. I focus on our weekly broadcast, WPLD. I have been in this...