The Theater, the Theater, What Happened to the Theater?
The COVID-19 pandemic is delaying the release of many movies and may have lasting impacts on the industry.
"The theater, the theater, what happened to the theater?" Danny Kaye famously asked in the movie White Christmas. 
He was referring to the rise of choreography, but many people are asking the same question about movie theaters during the coronavirus pandemic.
Since we are all in quarantine, no one can go to the movies for fear of getting sick. This has caused a domino effect within the movie industry.
Many movies, like Mulan, Fast and Furious 9, and Black Widow, have delayed release dates due to the virus.
Although companies like Disney are losing money at the box office, they could recoup some money from new subscriptions to their streaming services. Platforms like Disney Plus are offering relatively new movies, including Frozen 2 and Onward. 
Many companies have also started to release movies to buy or rent online. Trolls World Tour, Invisible Man, Emma, and more were made available for purchase online starting March 27.
But Disney does not plan to release the live-action version of Mulan while theaters are closed, because they would lose millions of dollars. At 200 million dollars, Mulan is one of the most expensive live-action movies the company has made, according to Hollywood Reporter. 
The coronavirus may have a lasting effect on the movie industry. The rise of streaming services was already taking place, but the pandemic has given it a boost. Even when everyone is back outside and no longer in quarantine, movie theaters may still struggle, according to CNBC.
Many students don't have the money to go to theaters, especially with the economic effects of the pandemic, so they would prefer to watch films from their own houses.
"I'd rather see a movie at home, because I have a nice TV and sound system. I could call my friends over to watch and eat a snack and have a nice movie night," junior Martani Kazadi said. "Plus it's way cheaper and, in my opinion, way more fun."
About the Contributors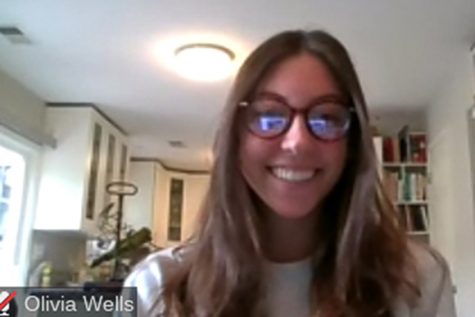 Olivia Wells, Staff Reporter
My name is Olivia Wells and I came to Lamplighter because I thought it would be fun and a really great learning experience. I am a senior and this is my...