"The Door is Closed" on Marvel and Sony
Spiderman films hanging now that the character is officially out of the MCU.
With five movies making over $3.7 billion, Spiderman has quickly become one of the most popular superheroes in the Marvel Universe. Much to fans' dismay, this is no longer the case.
It was announced earlier this month that Sony and Disney have split. 
"Marvel Studios president Kevin Feige won't produce any further Spiderman films because of an inability by Disney and Sony Pictures to reach new terms that would have given the former a co-financing stake going forward," said Deadline News.
Disney, the owner of the MCU, wanted to split the profits of the movies with Sony. Originally, Disney received 5% of revenue from the Spiderman movies. With the movies receiving rave reviews, Disney (Marvel) wanted a higher percentage of the revenue made. Sony refused to allow this, so they parted ways. 
Consequently, Spiderman is now out of the Marvel Cinematic Universe.
Spiderman, played by actor Tom Holland, has been featured in several Marvel movies, including Avengers: Endgame. Many of the most popular Marvel movies include his storylines and characters.
After Avengers: Endgame was released, Spiderman: Far From Home debuted. That movie and Spiderman: Homecoming were created by both companies and received great reviews.
For the Spiderman franchise, this split is a big deal. Due to the fact that Spiderman was a creation of both companies, any upcoming movies will not be able to include storylines from any other Marvel movies. 
This means they cannot include Iron Man's death as a part of the movie or involve any plot lines from Avengers: Endgame. This could cause a problem because Spiderman: Far From Home heavily relied on Iron Man's death.
Being that Spiderman is a vital part of the Avengers, many fans are upset. 
"Hey @sonypictures we want Spiderman back to @therealstanlee and @marvel please, thank you," said Jeremy Renner on social media.
People are still optimistic about upcoming movies. 
"I think they will be able to produce quality content but that it will be looked over harshly because of the high expectations from fans," freshman Erin Aycock said.
Sony's past Spiderman movies did not do so well.
The Amazing Spiderman and The AmazingSpiderman 2, both created solely by Sony. The first received a rating of 72% on Rotten Tomatoes and a 6.9/10 on IMDb.
Following that fail, Sony released a sequel which did even worse with a rating of 52% on Rotten Tomatoes and a 6.6/10 on IMDb.
While fans were hoping that the two parties could reconcile their differences, Sony Pictures chairman Tony Vinciquerra confirmed during a recent interview that "the door is closed" for any future negotiations.
"They managed to make Venom and it was a pretty decent movie taking place outside of the MCU, so I think it's about a 50/50 shot whether or not the new movies that take place outside of the MCU are good or not," sophomore Craig Upton said. 
About the Contributors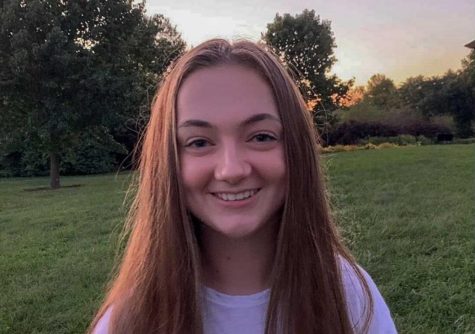 Ella Williams, Editor-in-Chief
Hi! I'm Ella Williams, a senior at Dunbar and one of the Editors-In-Chief of PLD Lamplighter. I focus on our weekly broadcast, WPLD. I have been in this...