Avengers Ending is Bittersweet
On April 24, the final chapter to the dramatic and epic series of Marvel movies was wrapped in one action-packed movie, Avengers: Endgame. The Marvel fans were already on edge after Infinity Wars.
The cast is one of the most legendary casts that has ever been in a Marvel movie because it includes all of the original characters as well as the more recently introduced characters. Of course, we have Robert Downey Jr. as Tony Stark/Iron Man, Chris Evans playing Steve Rogers/Captain America, Mark Ruffalo plays Bruce Banner/The Hulk, Chris Hemsworth as Thor.
Infinity Wars left viewers with Half of the population of Earth wiped out by Thanos. The Avengers went their separate ways and accepted their loss at the beginning of this movie. The plot takes off when Ant-Man tries to tell the Avengers about how they can get everyone back by manipulating the space-time continuum. The Avengers reassemble to try and undo Thanos's actions to restore the Universe and save the people they lost.
While this is an action-packed movie, it definitely had a heart-wrenching scene which was the perfect bitter-sweet ending and gave the fans exactly want they wanted to see: everything tied up in the end.
About the Contributors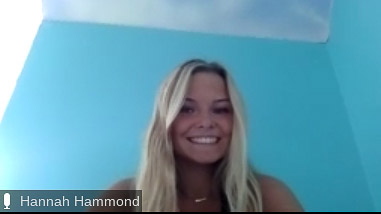 Hannah Hammond, Human Resources Manager
My name is Hannah, I am a senior at Dunbar this year, and this is my third year being on staff with Lamplighter. Last year I was on the editorial board...