Predictable Plot Ruins After
The anticipated film didn't meet expectations
After is a cheesy predictable romance. Released on April 12th, I knew I had to watch it because of all the talk about how good this movie was going to be around Dunbar. The tailors made the movie seem very unpredictable and mysterious but was disappointing to realize that wasn't the case.
Based on Anna Todd's best-selling fan fiction that became a sensation on the social storytelling platform Wattpad, many Dunbar students were eager to see the film adaptation.
The film follows Tessa as she enters her first semester in college. Armed with grand ambitions for her future, her guarded world opens up when she meets the dark and mysterious Hardin Scott, a magnetic, brooding rebel who makes her question all she thought she knew about herself and what she wants out of life.
This is like any cliche movie where the shy girl becomes bad for a boy and then realizes that her mom was right about him. The plot of the movie was very predictable and it kind of ruined it for me. It has also been criticized for its unhealthy portrayal of relationships
Some fans might say otherwise, but I thought the plot was bland even though the narrator did add comical comments in serious scenes as transitions. In the end, I was disappointed about the open ending.  But the ending was actually the best part.
Although the characters were well developed, I wish they would have used the secondary characters more to develop the plot. I was also hoping for more plot twists or unexpected events, but that wasn't the case.
Overall, this was a very typical romance movie that didn't match what the trailers promised.
About the Contributors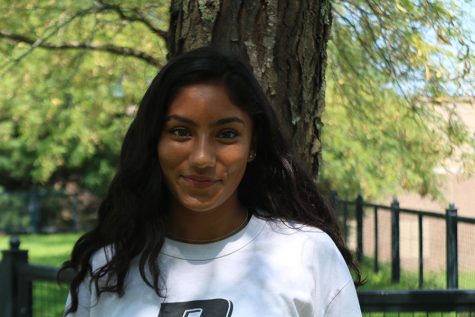 Isha joshi, Staff reporters
My name is Isha Joshi and this is my first-year doingLamplighter! I love interacting and communicating with others. When I was a kid, I used to love we...