X: Artist of Our Generation
Every generation has artists who define their collective spirit. Baby Boomers has Lennon, Generation X had Kurt Cobain, and we have X.
Many musicians that make music at the mainstream level have prosperous careers, however, some of the popular musicians' careers are cut short as some have died at a young age.
Their lives end, but what do they leave behind?
Some are honored for their art, but some are remembered forever and are seen as legends in the music industry because of their influence.
Some of the most prominent examples come from long ago when pop music was beginning to take its turn in the music industry. Pop-rock transformed into hard rock, which now expresses pain and suffering through a grittier sound. Rap music became more dominant and popular in modern time.
John Lennon was the singer/guitarist of the famous rock band The Beatles. His band was extremely popular throughout the duration the band was together and he was a popular musician in the '60s and '70s. Lennon privately told his band he was parting ways around September of 1979.
He continued making music in his solo career, which wasn't as successful as his time with The Beatles but still very recognizable. Lennon's music with The Beatles topped the charts multiple times and The Beatles to this day hold the throne as the most commercially successful musical artists of all time, selling an estimated 178 million units.
However, Lennon's career came to a tragic end when he was shot and killed by who was thought to be a crazed fan. Lennon's music remained popular even after his death and he is known by many as one of the greatest musicians of all time.
Around the late 1980s music took a turn in popular style as the happy, peaceful sound of the '60s, lasting through the '80s. It was replaced by the hard, gritty sound of the '90s.
A lot of this music expressed a message of pain and suffering and was the complete opposite of what was heard before.
Many bands had gained huge popularity, but if you had to name the most iconic musical artists of the '90s, it would only be appropriate to start with Kurt Cobain and his band Nirvana.
Kurt Cobain was the songwriter, guitarist, and lead singer of the 1990's punk rock band. They came out of nowhere and took over the music industry.
They quickly became the most popular band in the world, and Kurt Cobain led them there. His songs were very different from other artists at the time and people loved it, and the band played countless shows and festivals until, on April 5, 1994, Kurt Cobain committed suicide inside his Seattle home.
That day was a very tragic time for young people because Kurt's music and topics of tragedy and pain were relatable to them.
His music has inspired hard rock, and even rap artists, of today's generation, such as in the song "Holy Grail" by Justin Timberlake featuring Jay-Z which uses some of Kurt Cobain's famous lyrics from the song "Smells Like Teen Spirit" as the main hook.
Kurt Cobain has been one of the most influential musicians of recent generations and songs like "Smells Like Teen Spirit" and "Come As You Are" have become anthems of a whole generation.
One of the most recent deaths that shocked the world was of an up and coming rapper who went by the name XXXTentacion (X for short).
Like Kurt Cobain, X became really popular as popular music was crossing the threshold of pop music and entering the rap era. X's style was unique and different, which played a huge role in his success and legacy.
X began on SoundCloud, a platform in which anyone can put their music onto for free and be able to grow.
X blew up and quickly became one of the most popular artists on the platform. He then became popular on a global scale with his song "Look At Me" reaching number 34 on the Billboard Top 100.
He released two studio albums. He had multiple appearances on the Billboard Top 100 with his song "Sad!" peaking at number 1 on June 30, 2018.
He grew rapidly and just as he was approaching the peak of his career, on June 18, 2018, he was shot and killed during an armed robbery. That was an emotional time for many teenagers and adolescents. There was a long period of investigation to find the killer, but many people focused heavily on remembering the young rapper and honoring him for his contribution to music.
A memorial was held for him on June 27, 2018, at the BB&T Center in Florida. An estimated 8,000 people passed through, among them other very popular rappers.
X still continues to be heard in music today as he was featured in a song by Lil Wayne for his new album Tha Carter V, which was recorded before his death.
All three of the artists are extremely influential despite their differences. The only thing that separates them is their style and time.
All three grew huge at a time of change in music. Whether or not they were the most talented musicians of all time or the greatest singers/rappers.
And they all three share one thing in common: they have taught many people to value their time because for some it is long and prosperous, but for others, it may be short and unexpected.
That is why everyone must remember all of the musicians whose careers were cut short because as Kurt Cobain famously phrased even though they burnt out, their music will never fade away.
About the Contributors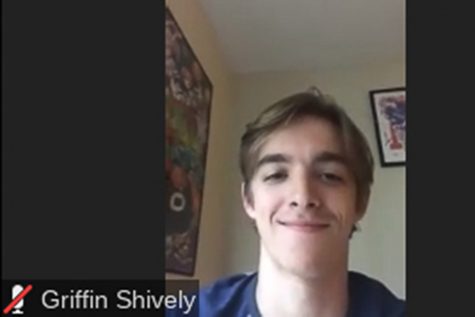 Griffin Shively, Photography Editor
My name is Griffin and I am a Senior at Dunbar. I joined Lamplighter as a Sophomore and I took a high interest in photography. For the past couple years...