Netflix's 13 Reasons Why Releases Season 2
The second season of 13 Reasons Why was released on May 18. This series is based on the book by Jay Asher, and focuses on the aftermath of a teen girl's suicide.
Season 1 was comprised of 13 episodes, each one dedicated to a character who received a tape recording explaining his or her contribution to the suicide of Hannah Baker, played by Katherine Langford.
Season 2 takes place five months after Hannah's suicide and focuses on the trial brought by the Bakers against Liberty High School. The town is in chaos as the other side of Hannah's story unfolds.
The audience is reunited with Clay Jenson, played by Dylan Minnette, as he wages an internal battle to forgive and forget Hannah.
The show is supposed to raise awareness, yet some believe it glamorizes suicide.  In fact, at the beginning of each episode, a different actor from the show reads a statement that begins 'This series may not be right for you."
Netflix announced that it will do more to ensure that the content does not harm its audience. They added a downloadable viewing guide to help parents and teens talk about the show's themes.
Alexa Curtis of Rolling Stone wrote, "As I watched, I found the aftermath of her suicide troubling. In real life, when someone commits suicide, the story ends there. We become captivated by the drama of the suicide rather than the actual suicide itself."
While the show's depiction of suicide is controversial, the most prevalent issue in season two is sexual assault.
"Although it is very graphic, it did bring awareness to the topic," freshman Emma Scearce said.
Be warned that the season 2 finale has a traumatic ending, and may not be suitable for all viewers.
Many at Dunbar binged the series the week it came out.
"I watched all the episodes in one sitting," said senior Kaden Gaylord. "I got sucked in."
About the Contributors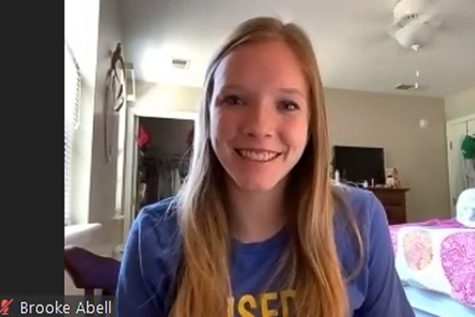 Brooke Abell, Writing Editor In Chief
My name is Brooke and this is my 4th year on staff. I am one of the writing editors in chief this year.

Ever since my freshman year in the program,...