Grease Live!
The live TV event impressed viewers with singing, dancing and stunts
About two years ago, NBC broke the live television mold with a series of musicals. In 2013, it was The Sound of Music; in 2014, it was Peter Pan; and lastly, in 2015, it was The Wiz. On Jan. 31, Fox joined the live television musical game with Grease. According to the New York Post, it has earned the title "the best TV musical so far."
The original Grease came out in 1978. Actors John Travolta and Olivia Newton John cemented the musical among the classics with numbers such as "Greased Lightning" and "You're the One That I Want." Fox's new take on this classic musical starred Gossip Girl's Aaron Tveit, Dancing with the Stars' Julianne Hough, High School Musical's Vanessa Hudgens, Joe Jonas and Boyz II Men. A whopping 12.2 million viewers tuned in to Grease, according to Entertainment Weekly. One of those viewers was Dunbar sophomore Carlie Fugate, who said "It was a lot better than The Sound of Music," although she did have one criticism. "Aaron Tveit [Danny Zuko] looked so old." The 32-year-old actor was supposed to be playing a high school senior.
Part of the challenge of live musicals is the ability to pull off incredible stunts without the use of "movie magic." Grease was no exception. In Keke Palmer's performance of "Freddy, My Love" she managed to change effortlessly from her pajamas into a stunning red dress and back into her pajamas again – all while on screen. The secret was discretely layered outfits and strategic camera angles. However, the most impressive quick change was during "Greased Lightning" when Kenickie's beat up car was swapped for a stunning red convertible.
Those that are familiar with the original film were thrilled to see Didi Conn, who played the original Frenchy, star as a waitress named Vi. Audiences everywhere shared a smile as Conn gave advice to the "new" Frenchy (Carly Rae Jepsen) as she debated dropping out of beauty school.
The dancing is a critical part of any musical. As a professional ballroom dancer, Julianne Hough was impossible to ignore on the dance floor, but the most memorable number of the night was the classic "Greased Lightning," performed by Aaron Tveit, Carlos Pena Jr. and various other T-birds. Although the choreography during the chorus got somewhat repetitive, at least it left an impression. Musical theater fans were excited to see allusions to Fiddler on the Roof and West Side Story in the choreography.

Last but not least, it was no surprise that the vocals were so strong considering the fact that almost every cast member has starred in a previous musical. Vanessa Hudgens' voice was especially impressive in "Look at Me, I'm Sandra Dee." Her voice was as strong as ever despite the fact that she has not starred in a musical since RENT at the Hollywood Bowl (2010). The most surprising part of her performance was her ability to remain strong throughout the musical while grieving for her father who passed away only one day earlier. Dunbar sophomore Sukruthi Yeramereddy said "That's probably why she did so well."
Overall, Grease was a huge success, and Fox has proved that it can run with the big dogs when it comes to live musicals. While Fox has not officially said anything about if it will continue making live musicals, be sure to keep an eye out for NBC's rendition of Hairspray coming in December.
About the Contributors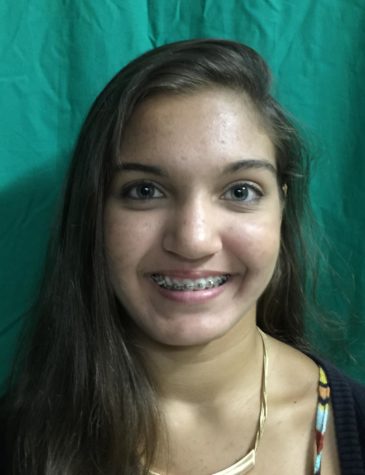 Julia Radhakrishnan, Staff Reporter
My name is Julia Radhakrishnan and I am a sophomore in MSTC. This is my first year on the Lamplighter and I am very excited to be part of such a talented...