Adele Album Review: '25'
She had us at "hello" and the answer to her question "how are you" is terrific because we finally have new music from the queen of R&B, Adele. The new album labeled "25" delivers thunderous vocals with a whole new sound with a few traditional "Adele love ballad songs." Adele is back and ready to show the world what she's been working on during her hiatus.
All of Adele's albums are named so that they are corresponding with her age; the songs on 25 are going to have a much more mature feel than 21. There's little to no whining about the one who got away and no more bickering about unfortunate love mishaps. With her new album, you see a much deeper part of the singer/songwriter combination. Each song is about one of her experiences, from hometown blues to distant memories, and to new love and moving on. Adele journals it all within her albums. Displaying the life she keeps so hidden from the public, Adele uses her latest album to showcase her old soul.
---
There are a few songs that I would like to mention that really stood out from the total of 11.
1. Send My Love (To Your New Lover): With lyrics such as "send my love to your new lover / treat her better" and a simple guitar and drum melody, how could you not fall instantly in love? Describing a one-sided mess of a relationship while proving she's completely moved on is genius. Adele's not the type of woman to be found crying over a boy while eating her weight in Ben and Jerry's anymore; she's wise enough to know she's far better off than her ex.
2. Million Years Ago: With this song she describes going back to her roots and feeling guilty for what she has done to get to where she is and wishing she could go back to where she was. Lyrics like "they can't look me in the eye it's like they're scared of me I try to think of things to say like a joke or a memory but they don't recognize me now in the light of day" it illustrates how much she feels like she stands out, a side many celebrities don't show.
3. All I Ask: In this song she brings back "Adele 19" realness with a powerful gospel feel. She's singing about how she's come to terms with the fact that one of her ex's fell out of love but she is fearful that there's nothing better than him shown in the lyrics "Let this be our lesson in love let this be the way we remember us// I don't wanna be cruel or vicious and I ain't asking for forgiveness all I ask is if this is my last night with you hold me like I'm more than just a friend give me a memory I can use take me by the hand while we do what lovers do It matters how this ends cause what if I never love again?"
---
Adele was the artist who peeked my interested in smooth jazz beats and R&B. Adele proved that sad love songs can be more than immature rants. She has never seemed this weak and vulnerable before and I'm obsessed about it. I'm excited to see what 27, 28, and 29 have in store.
About the Contributors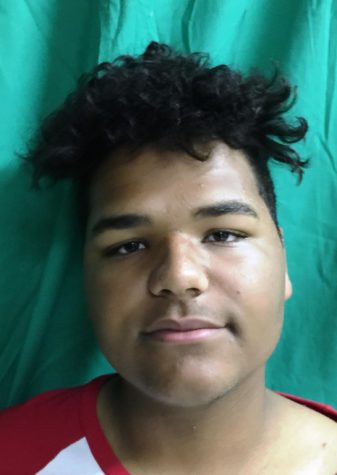 Marshall Fields, Staff Reporter
I'm just a guy who likes to write and likes to take pictures and and and and and and food.