The Change in College Admissions
The Pandemic has affected most people in all different types of ways. Last year the Seniors had irregular graduation and an irregular College experience for those who went. They started College unlike anyone else before them and entered into uncharted territory without the usual introduction to College. 
Many Seniors now less have applied to Colleges this year due to the Pandemic. "With early admissions largely decided, high school seniors face a grim reality: The Covid pandemic is making it harder to get into college at the nation's most elite schools" https://www.cnbc.com/2020/12/29/covid-is-making-it-harder-to-get-into-a-top-college.html 
The application process during the pandemic has made college more accessible for students. Everyone's experience changes with where you are applying and who you are personally. Most students applying to colleges are finding new easier ways to go through the admissions process. 
Senior Griffin Roach was not asked to submit his ACT scores to the colleges he had applied to. Some colleges like Georgetown and Western Kentucky University did not ask for the standardized testing grades from last year.
To seniors now they will know no other way of admissions or college life, they only have their own changing experience to go off of. 
"That admissions officers understand the pandemic has created truly extenuating circumstances for many students," according to Jeff Schiffman, director of undergraduate admissions at Tulane University in an interview with NPR in November of 2020. https://www.npr.org/2020/08/12/900173338/how-the-coronavirus-has-upended-college-admissions#:~:text=How%20The%20Coronavirus%20Has%20Upended%20College%20Admissions%20Because%20of%20the,on%20to%20make%20admissions%20decisions.
About the Contributors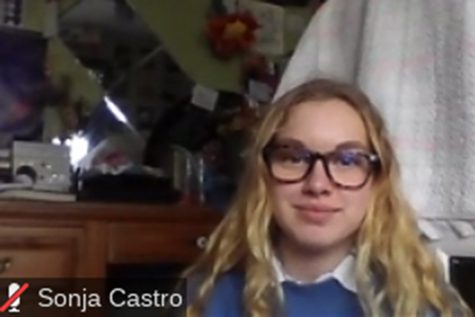 Sonja Castro, Staff Reporter
Hello, My name is Sonja Castro. I am a sophomore at Dunbar  and this is my first year with Lamplighter, and I am really excited to get started. I am a...