How to Contribute to the Red Cross
March is Red Cross month, hear how you can help the organization during one of the biggest health crisis.
While in the middle of the biggest health crisis the world has seen in over 100 years, it is more important than ever to do your part. March is red cross month, and there are a plethora of options to choose from for Dunbar students and family and friends to help out.
The red cross was an idea formed by Henry Dunant in 1859 when he stumbled upon the scene of battle in Solferino, Italy. Were an estimated 40,000 soldiers either dead or seriously injured on the field. Dunant brought locals together to help the fallen and sick.
In 1863 the Red Cross was formed by 4 Geneva men, and Dunant set up the International Committee for Relief to the Wounded. This later would be renamed the International Committee of the Red Cross. Less than a year later, 12 other governments around the world took on the First Geneva Convention.
The Red Cross today helps people around the world during crises. Their biggest missions are their Disaster Relief project. They respond to flooding, wildfires, winter storms, earthquakes, home fires, earthquakes, and more.
As March is Red Cross month, it is the perfect time to volunteer or donate or even become certified in an area of training. From lifeguard training to AED, there are lots of options. They offer some online courses and even have a search engine for you to find the nearest training program near you that is certified by them.
They also support military families. Providing all military installations in the US and 36 countries overseas. The red cross has committed to assisting veterans and emergency communication during deployment. The red cross has helped over a million families since 9/11.
One of the biggest ways you can help the red cross is by donating blood. They are drastically low on blood because of the effect of the pandemic. Social distancing and the cancellation of blood drives have caused a major dip in their supply.
If volunteering isn't for you, always consider donating. Anything helps, and you know that the money is going to good use. The red cross is a nonprofit, and anything given it put right back in to create more programs and help people in need.
About the Contributors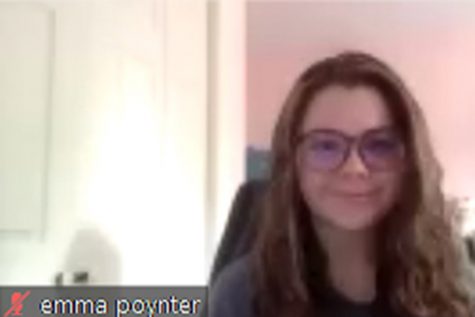 Emma Poynter, Staff Reporter
My name is Emma Poynter. I am a junior at Dunbar and this is my first year as a Staff Reporter at lamplighter. I joined the program to learn more about...