People
In light of the Covid-19 pandemic, Paul Laurence Dunbar High School has moved all their classes over to zoom calls from home. However, students at Dunbar seem to historically have a track record when it comes to using electronics in class, and perhaps moving their classroom setting over to a computer might have made it worse.
Last year at PLD a new system was introduced called the Cell Phone Red Zone, where the instant sight of a cell phone during class would result in repercussions for those in possession, and it worked pretty well. 
"Last year kids were definitely more engaged in class without their cell phones," said Dunbar French teacher Mrs. Jennifer McNely. "Kids asked to use their phones to take a photo or to sign up for Remind, send themselves a reminder, etc. but mostly the kids were a lot more engaged." 
But since the start of online learning, it isn't really possible for teachers to implement such a policy anymore, nor can they really tell if students are participating during Zoom calls.
So the question arises: has online schooling led to more distracted students?
A 2019 study conducted by Andrew Lepp from Kent State University found that 25% of 300 surveyed university students said that they were more likely to become distracted with things like surfing the internet or chatting on social media if they were in an online class. 
As Lepp puts it, "In face-to-face courses, a physically present teacher and the presence of conscientious students help to enforce classroom policies and behavioral norms against multitasking."
But do the results of this study still relate to high schoolers' experience with online learning? 
"Personally I feel like the extra freedom that online school gives us allows us to be more distracted through the school day," says Dunbar junior Aaron Lin. "Teachers can't yell at us for things we're not allowed to do." 
Some other teachers also are a bit suspicious of students getting sidetracked not just in, but also outside the classroom.
"I do think there must be more distractions because I don't get as many assignments returned as usual," comments Mrs. McNely. 
However, not all students think the new changes to learning have negatively affected them. 
"I'm typically not on my phone or anything like that," explains junior Ayush Tibrewal.
And it seems Ayush is not the only one.
Junior Parker Nurick states, "Usually I pay attention during class." 
While some research has seemed to confirm the theory of a more distracting online learning environment, it appears that the answer to the question "Is online learning more distracting?" depends on the student and whether or not they choose to focus or distract themselves. 
And if anything, some students feel that online learning may actually be a better experience than in-person teaching.
"Generally, I think online school is nice. I have more time to do stuff outside of class like homework or chores if I have to," says Ayush. 
At the end of the day, online school has its strengths and weaknesses, and whether or not it has made students more distracted requires more research. However, as Mrs. McNely puts it, "I miss in-person instruction so very much–I feed off of the interpersonal connections, I've realized. You don't always think much about it until it's not there anymore." 
About the Contributors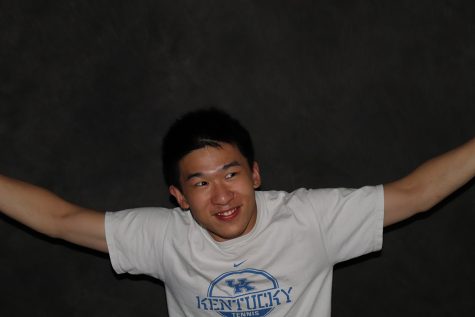 Andrew Liu, Broadcast Editor
I help edit weekly broadcasts for Lamplighter. I play an unhealthy amount of video games, am interested in esports, love anime and manga, and just like...