UK Dorms Stay Open During COVID Crisis
The University of Kentucky has opened dorms and is holding some classes in person. Many wonder if this is a smart move.
With COVID-19 cases rising on the University of Kentucky's campus, many college students are questioning if it's safe for the dorms to stay open for the rest of the semester.
"I get that it's important to be on campus, but I personally don't enjoy the decision," Sylvan Dezarn, a UK student who currently lives off-campus. said.
Some don't have a choice when it comes to their living situations. UK has a large portion of students from out of state, so they have to live on campus. And students who live in-state often rent apartments near campus in which they cannot break the lease.
"I don't like the dorms being open, and I think that UK keeps the dorms open because they can't afford to close them," a student who wished to be anonymous said.
In recent years, UK renovated their dorms in two different parts of the campus which cost 84 million dollars. With fewer students coming in it is harder for the school to justify the large cost of the renovations and pay off the money used to build.
"I have been in a few of the dorms and they seem okay. Since everyone is basically living together they think that social distancing isn't important which makes me kind of nervous," said *Where does this student attend?*Melisa Nelson.
Even though 32,232 students have been tested it is hard to know who has it and who doesn't while some present symptomatic others don't and the influx of new freshmen has caused a spike that has continued to grow. It's hard to control who is following the guidelines or not with such a large campus and a high number of students filtering in and out every day. Whether it's them in the dorms, cars lots, or in and around the parks and restaurants it's hard to pinpoint where the infection is spreading the most. But UK has continued to host big events such as campus Rekus and kweek which was held earlier last month.
As of Oct. 9, there have been a total of 243 active cases and 1860 recovered cases. This count only includes students however, this does not take into account the staff or faculty that work on campus who regularly interact with students.
One initiative the school is taking is daily screening for students and staff coming onto campus but only 75% of students have been taking it and an even smaller 57% of employees. Along with isolation dorms for those who have the virus and orders to isolate at home for off-campus students
While these efforts are slowing the spread it's hard to tell if the dorms will stay open until thanksgiving break when residents are scheduled to move out. This date has already been pushed forward from the normal holiday break in December.
About the Contributors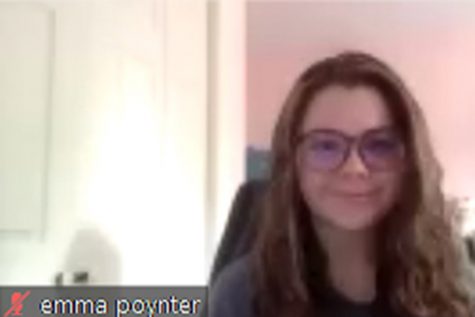 Emma Poynter, Staff Reporter
My name is Emma Poynter. I am a junior at Dunbar and this is my first year as a Staff Reporter at lamplighter. I joined the program to learn more about...