The Deadly Wildfires out West
The fires out Northern California, Oregon, and Washington have been devastating since September 5th burning millions of acres and causing a bunch of evacuations. 
Most of the fires were caused by people. Meteorologists say the fires have caused poor air quality and a bunch of smoke in the atmosphere causing Air Quality Alerts and Dense Smoke Advisories to be issued. 
WInds have caused the fires to be blown out of control up and down the west coast that is why The National Weather Service issued Red Flag Warnings and Lake Wind Advisories to warn people of elevated fire danger. Portland, Oregon, and Seattle, Washington, hold the No 1 and No 2 spots, while San Francisco and Los Angeles sit at four and six. Collectively, with the smoke from the wildfires, these four cities have knocked every city in China out of the top 10 for worst air quality. 
Rain will help calm down the fires in the coming days but officials say that it won't help much since it will be very little rain and warm and dry conditions will elevate the danger of fire over the weekend. The National Weather Service has issued Flash Flood Watches for some areas where the vegetation has been stripped by the fire, and the rains could bring mudslides, according to CNN meteorologist Dave Hennen.
Rain is also forecast for western Washington Thursday night and Friday.
California authorities ordered residents to leave communities around Juniper Hills Thursday, following the "rapid" growth of the Bobcat Fire. California Gov. Gavin Newsom says climate change is to blame for the fires.
By Monday afternoon, haze had spread across much of the country and could be seen over New York, and Washington, D.C. Heavy smoke kept some firefighting aircraft grounded as fire pushed into new areas, prompting fresh evacuations in Idaho, Oregon, and California. In Adams County, Idaho, officials ordered mandatory evacuations for residents threatened by the Woodhead Fire, which was 32 percent contained by Monday evening.
Amid a summer of record heat and dry winds, leaders have for weeks raced to contain one spiraling fire after another, straining their emergency services and prompting them to plead for help from other states and the federal government.
The blazes that began in recent weeks, turning forests, fields and communities into blasted landscapes, have destroyed scores of homes and left at least 27 people dead and dozens more missing.
Mr. Newsom offered thanks to the president for federal help and agreed with him that forest management needs to be better, but he noted that only 3 percent of land in California is under state control while 57 percent is federal forest land, meaning under the president's management.
Mr. Newsom said climate change clearly was a factor. "Something's happening to the plumbing of the world," he said, "and we come from a perspective humbly where we submit the science is in and observed evidence is self-evident that climate change is real and that is exacerbating this."
Various non-profit organizations are responding to assist first responders, displaced residents, and help with recovery. To support all of the organizations helping out, click on the button above or click here.
The Red Cross is working in all three states providing meals, health services, comfort, and other support for affected residents. 
The organization is accepting donations and looking to enlist thousands of volunteers to help during wildfire season.
United Way of Northern California, Whitman County and Jackson County are providing emergency cash grants to those who lost their homes.
Due to the pandemic, long-term needs like rehousing and income recovery may be particularly difficult for fire victims. 
The Center for Disaster Philanthropy is allocating funds to help.
California Fire Foundation's Supplying Aid to Victims of Emergency (SAVE) program accepts donations to help those affected by the fires. The organization provides $250 gift cards to eligible victims.
The Salvation Army is assisting across all three states. The organization is providing food, hydration, emotional support for first responders, evacuees, and survivors.
The Wildland Firefighter Foundation provides financial support to families of those who died or were injured in the line of duty while fighting fires.
Direct Relief is making available respirators, oxygen concentrators, and other medical resources to more than 200 state and county health agencies, emergency management departments, community health centers and clinics in fire-affected areas.
Save the Children is providing critical emergency relief supplies to children and families in Central Valley, California, and southern Washington — including air-purifying fans to improve the air quality in their homes, and masks to help prevent the spread of coronavirus.
About the Contributors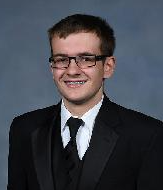 Brayden Harper, Staff Reporter
I am a Senior this year at Dunbar, this is my second year on staff. I enjoy doing videography and some photography. I am looking forward to improving my...