Private Schools Open
Everyone is eager to return to in-person school, but smaller private schools are able to handle precautions much more easily than public schools.
Private schools all over the United States have reopened for the 2020 school year.
Smaller schools seem to be able to adjust to the school opening requirements easier than larger schools based on the number of students, size of the classrooms, hallways and cafeterias, and the functionality of ventilation systems for large facilities. There is much more to consider for large schools like Dunbar than there is for smaller schools, especially those that are privately funded.
In Lexington, a private school that has remained open is Summit Christian Academy which has only approximately 15-20 kids per grade level.
"We're very distanced," sophomore Claire Danford said. "We wear masks in the halls, and we have dividers between our desks so we can take them off when we get to our seats."
At SCA, the students also sanitize their own desks from class to class.
Smaller Kentucky counties with private schools such as Jessamine County have already opened back up, but because of positive COVID test results, others have had to shut back down.
Some, like Lexington Catholic, had to close down after the first week.
"There have been seven student coronavirus cases and one staff case among county residents at Lexington Catholic High School," Health Department spokesman Kevin Hall said. "As a result of the cases, Lexington Catholic switched to virtual learning after opening the last week-to-face to face instruction."
About the Contributors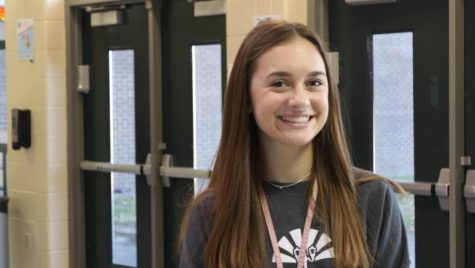 Julianne Knox, Editor-in-Chief
Hi, my name is Julianne Knox! I am a senior and this is my fourth year on staff in PLD Lamplighter. I have had a passion for news broadcast since I was...