How the Black Lives Matter movement has made its way to sports
Ever since George Floyd's death, the Black Lives Matter movement has been everywhere. See how it has impacted sports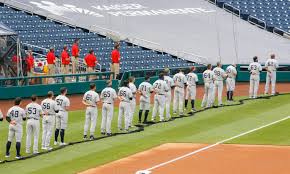 Ever since the death of George Floyd, the Black Lives Matter movement has seemingly appeared in every corner of the country.  And that includes sports. Whether you look at the NBA, MLB, or NFL, you can see players and staff supporting the Black Lives Matter movement by speaking out on social media and kneeling for the anthem, in order to fight racial injustice and police brutality. The protests have been both negatively and positively received.
"I think the players and coaches have the right to speak their mind whenever they want as long as they are not spreading misinformation." Sophomore, Kyle Smith said.
"I feel like it's a good message." Sophomore, Ryan Hiler said.
However, when asked if he thought the athletes were protesting enough, his response was quite different.
"I think there should be a little less [protesting] because you're there to play sports not protest, and fans want to watch sports," he said.
As you can see, there are varying opinions about this subject, even from people who support it.
There are of course, many other fans who don't agree with the way teams are protesting, and it's actually caused loss of viewership for professional sports.
According to Nypost.com, the amount of Americans with a positive view of sports decreased by 15%, from 45% down to 30%. Meanwhile, the amount of Americans with a negative view of sports increased by 15%, going up from 25% to 40%. That's a shift of 30%, and a pretty bad one. And it doesn't stop there. A few players have even disagreed with the way that athletes and staff are protesting.
According to Yahoosports.com, Orlando Magic small forward said "Absolutely. I believe that Black Lives Matter. A lot went into my decision. And part of it is, first off, is my thought that kneeling or wearing a Black Lives Matter t-shirt don't go hand in hand with supporting Black lives. So I felt like, just me personally, what it is that I believe is standing on the stance that: I do believe that Black Lives Matter, but I just felt like it was a decision that I had to make and I didn't feel like putting that shirt on and kneeling went hand in hand in supporting Black lives, or that it made me support Black lives or not."
Other athletes have also stood during the anthem for similar reasons, or because the anthem is very important to them. There are a lot of different opinions about the Black Lives Matter movement in the world of sports. Some people like athletes are voicing their concerns and standing up to police brutality. But others believe that they could protest in other ways, or that athletes shouldn't bring the movement into sports at all. Whatever view you agree with, there is one truth, the Black Lives Matter movement is in every corner of the sports world. And it is most likely here to stay until changes are made.
Donate to Lamplighter Media Productions
Your donation will support the student journalists of Paul Laurence Dunbar High School by helping us cover our annual website hosting costs. All donations go directly to School Newspapers Online (SNO) to cover our fees.
About the Contributors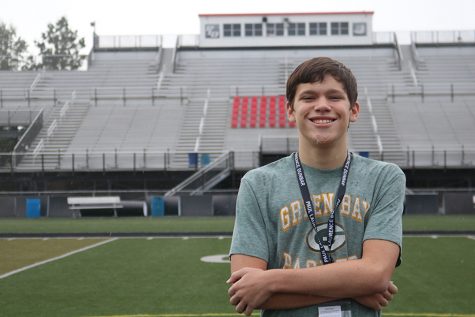 Landon Smith, Staff Reporter
My name is Landon and I'm a Sophomore at Dunbar. This is my first year on staff. I've loved writing ever since I was a little kid. I would write about...