Teachers and Learning Affected by COVID-19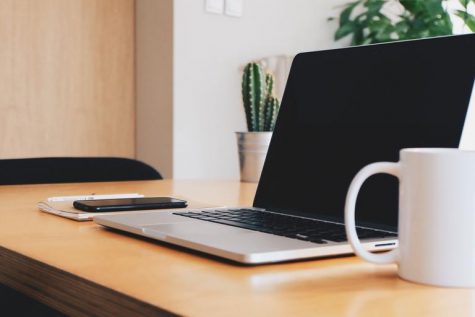 The coronavirus pandemic has affected schools and classrooms across the country. Not only has the transition to online classes affected students but the teachers as well. While students are learning to adjust to this new way of going to school, teachers are also learning to navigate this new way of teaching. Dunbar has been one of the many schools that is conducting online school (NTI), at the moment classes are taught completely online by their respective teachers. This is a new way of teaching and learning, one that is going to take some getting used to. 
To get a better insight about online teaching Dunbar's Andy Smith was asked how it  has made him feel.
"It is a little strange coming to a new school and not seeing or getting to know students and colleagues face to face. Usually after a month or so you start to get a sense of the school culture and character, the lack of in person contact has made that very difficult. All of these factors make me feel disconnected", Smith said.
 The feeling of confusion and overall strangeness that students are experiencing is common across the country. However the teacher's perspectives and feelings about online teaching seem to be overlooked. While students are trying their best to stay focused and adjust to this new way of learning, teachers are working just as hard to make this transition easier on everyone. 
In March 2019, when the virus first hit, schools were let out for the rest of the year. Schools immediately shifted to online learning. Unfortunately, many teachers did not have experience with online teaching. We can all agree that the first versions of online schooling were a little rough and some might say, "all over the place", this school year's approach is much more structured and more student/user friendly. Dunbar student, Josie Jenkins, feels that the transition to online schooling has been difficult. 
 "I think the way my classes are being taught is okay, but it's very difficult to find motivation and try to get in a proactive mindset to finish my assignments and classwork. Being at home changes my outlook about school rather than being in the classroom. There's lots of distractions and it's hard to focus", Jenkins said. 
Many students agree that online schooling might not feel like it's the most engaging or effective form of learning, but together we must try our best and stay positive and motivated. Although these times are stressful, our teachers are staying hopeful and are trying to make the best of this situation as well. 
"We can find new ways to approach learning and help students grow if everyone from teachers and administrators to parents and students look at this as an opportunity instead of a burden, we can accomplish surprising things", Smith said. 
About the Contributors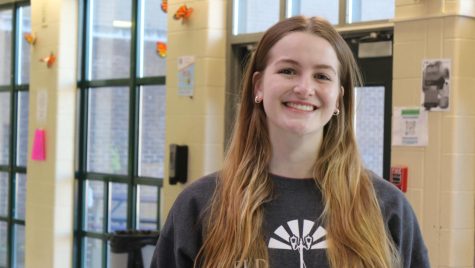 Elizabeth Hunter, Sports Broadcast Editor
Hi! My name is Elizabeth and I am PLD SportsCenter Broadcast Editor. This is my third year on staff and second year as an editor. My love for sports has...