Boys' Swim Team Sweeps the State Finals
Dunbar dominated at the meet with seven competing in finals on Feb. 22.
The Dunbar Swim and Dive team was undefeated for the entirety of their regular season. Plus, they won the regional meet for the 13th year in a row. The athletes entered their state meet with confidence from their success of the season. 11 boys qualified for the Kentucky State Championship from their accomplishments at regionals. 
In swimming, there are 24 events. 1 event for each race, including 12 boys' races, 12 girls' races and 5 heats per event. 40 swimmers compete in each event in the preliminary competition, the heats separate swimmers by their time. The faster the time, the later heat you are in. In finals, there are 2 heats per event. The 1st heat is called the consolation heat, which consists of the swimmers that placed No. 9 to No. 16 in prelims. The second heat, the championship heat, holds the top 8 competitors in an event. 
Of the 11 boys that qualified to state, 7 competed in finals. Sophomore Eli Merritt, Freshman Alex Ochsenbein, Senior Robby Neal, and Senior Nate Rich, started finals off strong for the boys, by qualifying to the championship heat and placing seventh overall. Sophomore Jared Brown kept up the success by placing No. 4 in the consolation heat (No. 12 overall) in the 200-yard freestyle. Ochsenbein swam every stroke in the 200-yard individual medley, out swimming the majority of his heat, placing 11th overall. 
Rich took advantage of his teammates' races by resting up for the 50-yard freestyle, taking 16th place. Freshman Nathan Zhu swam the 100-yard butterfly in his finals debut, securing 13th place. After his teammates' races, Brown was back in the pool for the 2nd time that night for the longest race of the session, the 500-yard freestyle. Brown finished his state competition placing No. 12 overall in the 500. 
Zhu was lucky the longest race was after his 100 butterfly because he led his teammates in the championship heat of the 200-yard freestyle relay. Zhu, Rich, Junior Jack Naehr, and Neal took eighth overall, allowing Rich and Neal to end their last high school state meet on a high note. 
The underclassmen dominated the last three events of the Kentucky high school state meet. Merritt zoomed through the water earning 15th place in the 100-yard backstroke. Ochsenbein pulled himself ahead, earning twelfth overall in the 100-yard breaststroke. The underclassmen earned a spot in the championship heat of the 400-yard freestyle relay. The boys placed No. 5 in the state, closing the meet for Dunbar with a splash. 
About the Contributors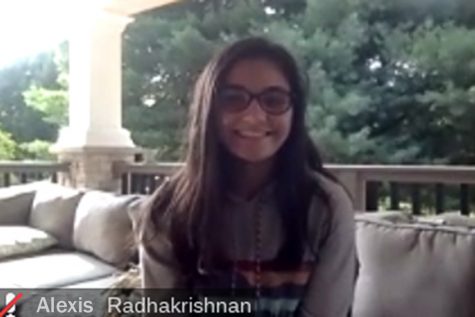 Alexis Radhakrishnan, Staff Reporter
My name is Alexis Radhakrishnan. I am a senior at Dunbar and this is my third year on the Lamplighter staff. I am excited to contribute to the program...