How to Reuse Your Tree After Christmas
It may seem like something unconventional, but keeping your tree in your house is easy and fun.
Most people find that after the holiday season, their Christmas tree lingers in their household as a haunting reminder of your winter break. But I've got news for you. There's a way you can keep your tree around for the whole year. If you decorate it according to each season, nobody would even bat an eye. Here are a few reasons why you should reuse your tree to be able to use it year-round.
It's trendsetting
You can be the first of your friends to decorate your tree for all occasions. How many people do you know with a tree inside their house all year? Don't be a conformist, try something new. During our tree decorating experience, we decorated our tree for Valentine's Day, the Leap Year, Halloween, and the Sonic movie release date. Personalize your tree, and you'll be inspiring your friends to do the same. So stylish.
It's good for the environment
That's right, it's good for the environment. If you keep the same tree in your house, you could easily re-use the same tree for Christmas next year. It not only saves the trouble of finding the perfect tree, but it keeps another tree from being cut down. Good on you. Just be sure to keep it watered.
It's good decor
Have you ever been stumped by how to fill that tree-shaped hole in your home after Christmas time? Well, you don't have to replace it at all. A tree can easily be remade into a decoration for any time of year. Like what I mentioned earlier in my article, it can be decorated for all holidays including Christmas. But it can also be used to show your mood, and brighten up the room. A well-decorated tree can really show your vibe, and it's pretty artsy.
About the Contributors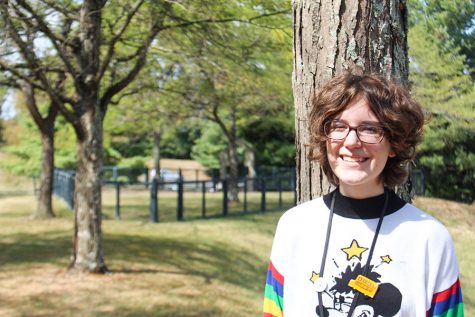 Ella Turner, Staff Reporter
I'm Ella and I joined PLD Lamplighter as a freshman. This is my fourth year on staff. I have worked on editing and producing segments for WPLD, writing...