Weekly Recap
A summary of last week's dunbar sports, events, and articles.
Many exciting things took place this week at Dunbar. To start, Lamplighter showed off its first broadcast of the year with some minor bumps that are promised to be smoothed out for the next transmission. On Monday, Dunbar's girls' Soccer took on the Henry Clay Blue Devils at Dunbar in which ended in a tie with neither side scoring with the article going up the next day. Next, one piece published onto the lamplighter webpage, and two segments from the weekly broadcast were also released. The article is called "Teacher, Students Disappointed by Changes to AP World History" is about how the college board has decided to change the class known as AP world history and split it into two types, however, with some from the teachers and students. On Tuesday, 'Dunbar's boys' Soccer played at Dunbar against Tates Creek with it ending in a loss with the score at 1 to 4. At the same time, Volleyball played at Dunbar against Henry Clay which also ended in a loss of 0 to 3. Then on Wednesday, Dunbar's girls' soccer team played against Lafayette at an away game pulling out a W in a final score of 4-3. One article was released called "No Unaccompanied Minors at Games" on the new policy in which minors not in high school are prohibited from attending high school games unless accompanied by an adult. In the morning of wednesday, Dunbar gave a moment of silence to remember and honor all of those who lost their lives in the attacks on the twin towers. On thursday, both Volleyball and boys Soccer played at dunbar, Volleyball was against Lafayette and boys soccer was against Lexington Catholic with both teams pulling out a W. The scores were 3-2 and 1-0 respectively.
Along with those two games, four articles were released. The first one being "Freshman Lessons From A Senior" on tips to be given to freshman from graduating seniors. The second one is a blog by Elenor Davis introducing herself and what her blog is going to be about. The third article is called "My Stick-Shift Story" which is about one of the few people at Dunbar who drive a stick shift and her experiences. The fourth article is called "My Number Neighbor and Me" about a rising trend called my number neighbor, in which an increasing trend, people text the number that is one digit above or below their own and the friends it has made. Finally for Friday, Dunbar's football team went against Frederick Douglass and loss with a final score of 0-49. Only two articles were released. The first article was called "Gun Sense Group Visits Dunbar Club" about the Moms Demand Action visiting 'Dunbar's young democrats and discussing gun sense. The second article was a review over the book called "Scythe," which was a popular summer reading book over this most recent summer.
About the Contributors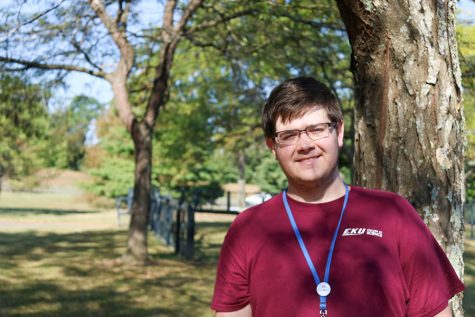 Jackson Poynter, Staff Reporter
My name is Jackson Poynter and I am a Photographer for Lamplighter. I've always been interested in photography since I was young. I started out with...