Woodland Art Fair
On Aug. 17-18 at Woodland Park, Parks and Recreation hosted their 44th annual Woodland Art Fair. People from all over the state came to enjoy over many local artists, live music, local food and beverages, and many family-friendly art activities.
"I've gone previous years and I try to go every year because I love to see the same vendors that are always there but also see some new ones, they have such cool artistic things and even if you're not into it I promise you'll find something you like," junior Audrey Jones said.
There definitely is something for everyone. There were over 200 different booths to visit and shop from and about 40 food and beverage vendors. These artist booths sold items like paintings, photography, ceramics, jewelry, sculptures, pastels, and more.
"It was my second time going and I always have a fun time. This year I got a lot of cute jewelry and I got a beautiful painting from one of the tents. I would go again because the art is beautiful to look at and buy," sophomore Molly Welsch said.
The endless number of booths to visit kept not just buyers but also the artists busy all day long. This fair is a good opportunity for small artists to get some exposure to the public. Even if you aren't an artist, there are still many opportunities to work and make some decent money.
Junior Daniela Torres both attended and worked for Parks and Rec during this weekend event.
"I have gone to the fair before, including this year and last year. The reason I went back was first that I had to work it in the morning and second because I love buying ceramics and looking at the cool art from locals," she said.
Not only high school students, but people of all ages enjoyed the Woodland Art Fair.
About the Contributors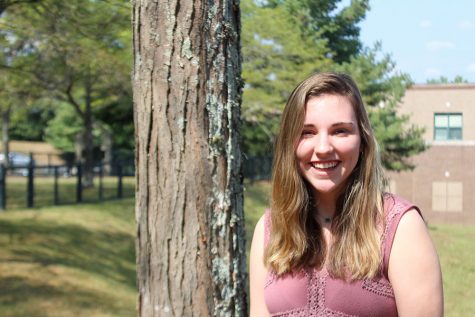 Elizabeth Fitzpatrick, Staff Reporter
I'm Elizabeth Fitzpatrick and I'm a Junior. I dance competitively at a studio called Creative Edge and I love to create art and write. I wanted to...