Pie Crust Recipes and Quick Tips
Mothers Day is May 11th, why not make your mom a nice baked treat.
Get a Feature photo
[make sure to have an introduction to the article and to each recipe]
[name of pie]
Ingredients
2 cups all-purpose flour, plus more for dusting

1 pinch kosher salt

10 tablespoons unsalted butter, 1 1/4 sticks, diced and chilled

2 large egg yolks

4 tablespoons of ice water
Directions
Sift the flour and salt together into a large bowl.

Using only your fingertips, pinch the cubes of butter into the flour, breaking up the butter as you go, until no large lumps remain. Shake the bowl to force the large chunks of butter to the surface. If you have warm hands or this is taking too long, you can chill the bowl into the refrigerator for 20 minutes to cool back down–you don't want this to be greasy at all!

Mix the egg yolks and ice water together in a small bowl with a fork until evenly combined.

Add the liquid to the flour mixture, reserving ¼ or so in case you don't need all of it–you don't want the pastry to be too wet. Quickly mix everything together with a dinner fork until the dough just starts to come together. Add more liquid to the driest parts of the dough if needed. The dough is ready when it holds together in a ball when squeezed in your palm.

Transfer the dough to a clean work surface and bring the dough together. You don't want to overwork the dough, but you need to work it enough that it is a cohesive disc with no real cracks or very dry bits.

Wrap the dough disc in plastic wrap and chill for 30 minutes. The dough can sit in the fridge for up to 4 days, otherwise double wrap in plastic or in a zip top bag and store in the freezer for up to 3 months.

Lightly flour your work surface and unwrap a disc of chilled dough. Flour the top of the dough. Using a rolling pin, push down on the dough, giving it a quarter turn every few smashes, to spread the dough evenly and ensure it doesn't stick to the surface.

Start to roll out the dough, continuing to turn. If any cracks form, smush them back together. Roll out the dough to a circle about ⅛-inch (3 mm) thick.
Original Recipe Tasty: https://tasty.co/recipe/pie-crust
6 Quick Tips
This pie recipe only makes one crust. If you want to make a top crust double the recipe.

Always keep it cold. If the dough warms up just put it back in tho the fridge for a couple of minutes.

If you want a lattice top, us a pizza cutter to cut the dough into long strips and then weave the dough like a basket. Under, over, under, etc. until done.

If you want a traditional solid top, make sure there are hole at the top to let steam out while baking or your pie will explode in the oven. That will take forever to clean up. Also you mom will be really mad at you.

To prevent any filling form leaking on to your over, place your pie onto of a sheet pan with a rim to catch all of your bubbling over..

If you to make pie crust that needs to pre-bake before adding the filling like pecan pie, chocolate pie or pumpkin pie, put dyed beans on top of the pie crust, while it bakes to prevent the crust from having bubble in it.
About the Contributors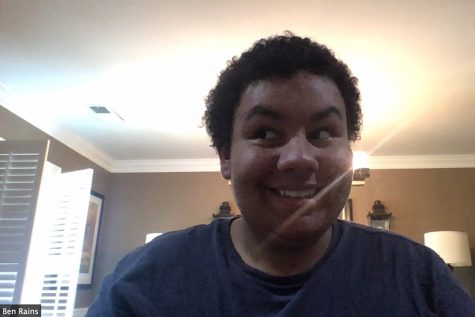 Ben Rains, Executive Producer
Hi, my name is Ben Rains. This is my fourth year doing PLD Lamplighter and I'm the Executive Producer and Maestros Leader. I make weekly segments on...