Three Must See Movies of 2019
A short list of movies to watch this year.
New movies are played in theaters every month. Keeping up with films can seem overwhelming when trying to pick one to go see.
However, here is a short list of the top three movies to see in 2019 to make your decision a little easier:
Number one is Avengers: Endgame. The fourth and final Avengers movie takes you on an emotional roller coaster ride. After Avengers: Infinity War came out last year, it left fans distraught over the loss of their favorite characters. The opening weekend shattered box office records by accumulating approximately 350 million dollars in ticket sales. To discover the fate of Earth's mightiest heroes you have to go see"Avengers: Endgame.
The second is Toy Story 4. Fans will see their favorite toys embark on a new journey with new friends. Toy Story was released in 1995 and quickly became popular among children. Over 20 years later and two more movies, this series remains popular. Nostalgia for original fans and fun for young children, imagining that their own toys come to life when they leave the room makes Toy Story 4 a must-see.
Star Wars is one of the most successful franchises of all time, created by George Lucas in 1977. These films are very unique because they were not created in the chronological order they are to be watched in. There are three trilogies to the series, adding up to nine movies total.
Star Wars: The Rise of Skywalker will be the final film in the third trilogy, and it will also be the final film in the Star Wars franchise. Fans should be expecting an epic last battle of their favorite Jedi Knights.
About the Contributors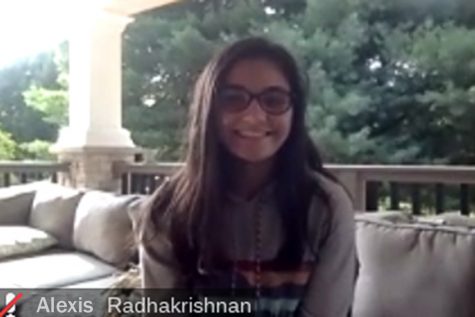 Alexis Radhakrishnan, Staff Reporter
My name is Alexis Radhakrishnan. I am a senior at Dunbar and this is my third year on the Lamplighter staff. I am excited to contribute to the program...