Drew Shoaf: Little Bro
Every sibling has their own problems no matter what the age; Drew Shoaf is no different. Growing up playing lawn hockey, also known as see-how-long-it-takes-the-other-sibling-to-cry hockey, sibling rivalry in this family is no stranger. This is especially true when it comes down to a good old game of hide 'n' seek. As the youngest in the family, hide 'n' seek is the game that Shoaf could really excel in, of course it helped when there was a place only he could reach.
"There was this little tree in our back yard that only I could climb because I was small enough to get past the thorns," said Shoaf. "So I never really got caught."
Hide 'n' seek isn't the only sport Shoaf participates in. He has also been an active member of track and field since freshman year. He recognizes that he isn't one of the star players, but he does have the passion for it. One of his biggest fears is not being able to do his best when running, mostly around the start of a season or after a long break. Since Shoaf has grown up playing with his siblings, sports define him.
Although sports consume a lot of time in Drew's life, his education always comes first.
"I've always wanted to study abroad in Spain like my older sister," he said.
After college Shoaf said doesn't exactly know what he wants to do, but he did mention that he wants to do something that he enjoys.  This is one of the reasons why he wants to go to Spain, since he studied Spanish for eleven years and it was a subject in school that he loved to go to.
Studies aren't all fun and games; everyone wants to make the grade.
"I try to get good grades in my classes. It's not always easy but I get mostly A's and B's."
The first impression of Shoaf was that he is a normal, shy, predictable high school senior, but as one gets to know him the pages unfold. Drew Shoaf is story waiting to be told; Whose willing to read?
About the Contributors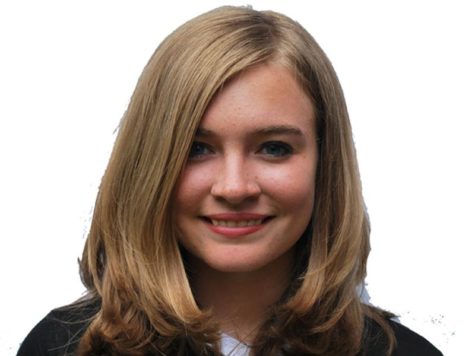 Mackenzie Sorensen, Staff Reporter
She is Edith's "assistant". She is also a single junior.