Reilly Teal: Student Athlete of the Week
Like many high school athletes, Reilly Teal has to find her balance. Between maintaining her 3.9 GPA, playing the sport she loves, communicating with potential colleges, and traveling all over the country for games, Teal has a lot on her plate. As an avid soccer player, she has been on rec and competition teams since she was just five years old, and has decided to take her talents to the collegiate level. While in communications with other colleges, Teal received an email from a school in which she hadn't even previously conversed. Recently, Teal committed to Indiana State University.
"What really stuck out to me was Indiana State," said Teal. "They emailed me back saying 'we love you.'"
2014 team captain, MVP, and most played athlete on the team. In addition, she played on the All District Team and the All Region team. Dunbar head coach Tom Morgan cites Teal as a key contributor to the team.
"Reilly [Teal] has loads of talent, and is one of the best players in the state," he said.
After visiting the campus and attending an Indiana State-sponsored soccer camp, she fell in love with not only the soccer program, but also the school itself.
"Before Indiana State University, I was interested in IUPUI. They offered me a walk on position, but I didn't accept that," said Teal. "I kept looking, and I found Indiana State."
This degree of determination may be the reason for much of Teal's success.
"Every time I went to a tournament or a showcase I would email ten to fifteen coaches from different schools I was interested in and see if they would come to my game and watch me play," she said.
When asked to give advice to fellow student athletes, Teal notes time management and self-confidence as major factors.
"If you don't believe in yourself, you won't accomplish anything. You have to know that you can achieve your goals and your dreams."
About the Contributors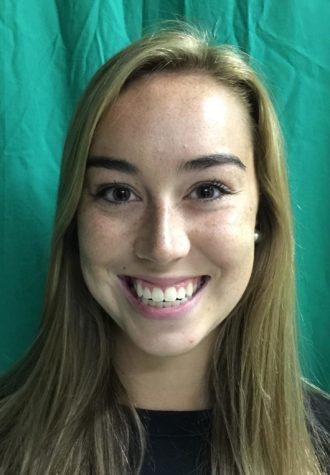 Maggie Davis, Editor-In-Chief
My name is Maggie. I'm Editor-In-Chief. I like smoothies and chocolate, but not chocolate smoothies.