Why I'm Walking Out
Junior Abby Wheatley is helping to lead the walk-out at Dunbar on March 14. This is why.
Like many of you, I was in middle school when the shooting at Sandy Hook Elementary took place. I was 12. That was the first time I felt scared to come to school.
After middle school, I can't even count on my hands and feet how many school shootings I saw in the news. When I became interested in journalism, I started watching more news. I joined PLD Lamplighter, and then I realized that I knew more about what was happening in the world because I was paying more attention. I joined the Student Voice Team at Dunbar because knowing more made me want to do more. But it isn't always easy to be strong.
Last year, at age 16,  I started breaking down because I was tired of living in fear. Day after day, I became more afraid to walk into school because there was a chance I might not walk out. The place where I used to feel comfortable is now the place where I've memorized escape routes.
This year, the mass shooting in Marshall County was too close for comfort, so when we had an unexpected lockdown at Dunbar, I was convinced it was real. I was aiding the special needs students when the announcement was made. We all looked at each other in panic. I helped arrange two students under the tables before sitting down myself, and then I held their hands so tightly. I texted my brother, my mom, my best friend, my girlfriend, my classmates in the building to tell them I loved them. It was terrifying.
Then after Parkland shooting at Marjory Stoneman-Douglas High School, I watched teens say enough is enough. I was inspired by their courage to not just be afraid, but to do something about it. And that's what the walk-out is about. It's time to ask lawmakers to #dosomething.
Please join me and the other student organizers tomorrow after first block. Beginning at 10 a.m., we'll be gathering in Dunbar's GYM to show solidarity and present the united message to lawmakers that we can no longer live in fear. It's time to make some changes.
About the Contributors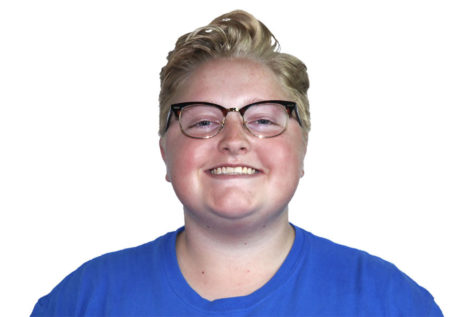 Abigail Wheatley, Editor-in-Chief
My name is Abigail Wheatley and this is my third year with PLD Lamplighter. Journalism is my love and special education is my passion. I'm fortunate enough...