UK Football: So You're Telling Me There's A Chance
Social Media Editor Courtney Brewer takes another look at the common views about University of Kentucky football.
In the fifteen years I've been going to UK football games, I've accepted quite a few things as fact: the student section will always try to rush that C-A-T-S cheer, Commonwealth has the best hot dogs in the state, rainy games are the best games. The biggest fact: UK will never be competitive at football. It's something I had to accept a long time ago and just live with. One of my earliest football memories is going to Baton Rouge watching the Cats go down 49-0 to LSU, and I vividly remember being completely unphased by it. We're one of the teams you laugh when you see them on your schedule. But this year, things have been a little different.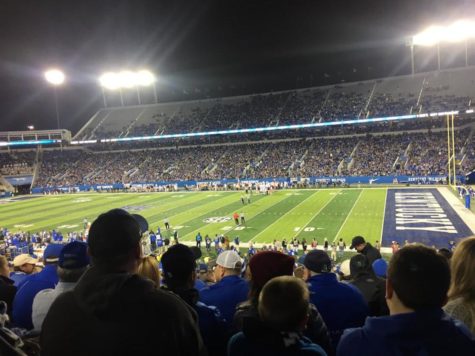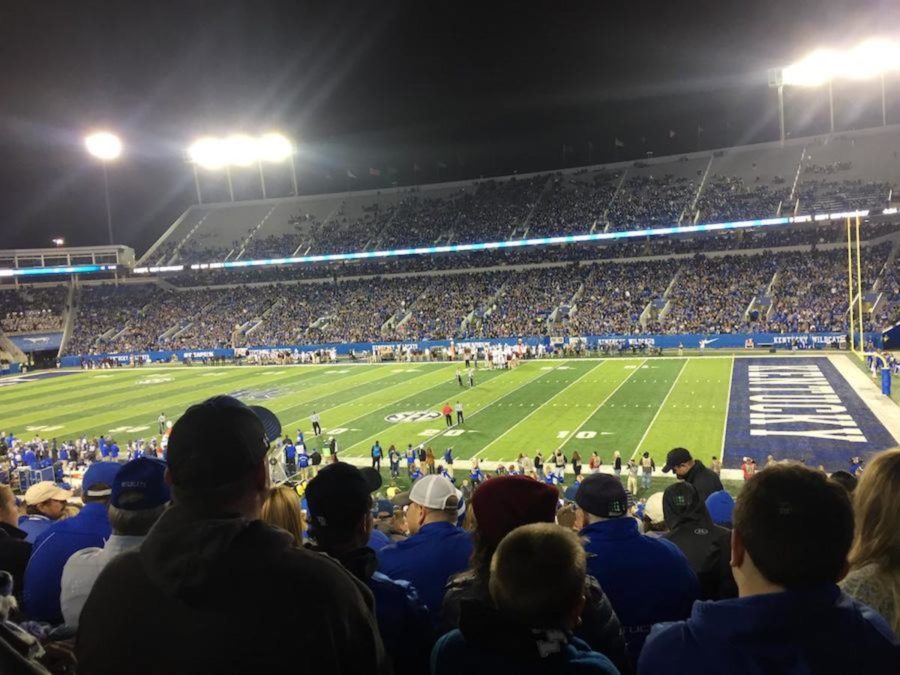 Okay, we had a rough start. A 44-35 loss at home to Southern Mississippi, a team now with only one more win, didn't help our confidence going in to play SEC East powerhouse Florida on their turf. Things began to look up with back-to-back wins against New Mexico State and South Carolina (for the third year in a row) followed by the inevitable Alabama loss. Leading up to the Vanderbilt game, fans were nervous. A win would make bowl eligibility a realistic option while a loss would put us out of the game and ensure a huge drop in morale from fans and players alike. By the grace of Jerry Claiborne, we won 20-13 and went on to beat Mississippi State for the first time in eight years the next week.
The Cats are 4-3, already looking better than last year's 5-7. With the exception of Louisville and maybe Tennessee, every game on the rest of UK's schedule is winnable. Even crazier? Kentucky is second in the SEC East and, according to FBI, has a 1% chance to win the division. Think about that. We have a winning conference record for the first time since 1977, when we went undefeated in conference play and won the SEC. The last time we came close was in 2006 when we had a split record, the same year I watched us get pummeled by the Tigers.
So how feasible is a division win? The two teams above us, Tennessee and Florida, have a 63% and 36% chance of winning. For the Cats to pull this off Florida would need to lose two of their remaining conference games and Tennessee would need to lose to us. And most importantly, we need to win all of our remaining SEC games. If the stars align…
Let's examine the remaining SEC games. This weekend we play Missouri on their home field, a team that is currently 0-3 in conference play. Two of their key defensive players, LB Michael Scherer and DT Terry Beckner Jr., were injured in last week's game against Middle Tennessee State and are out for the season, but UK will need to step up their defense game to combat Mizzou's strong offense. A win here would almost guarantee a bowl and put us at 5-3 overall.
The next week we play Georgia under the lights at Commonwealth. The Bulldogs are fourth in the East (friendly reminder that we, Kentucky, are second) with a 2-3 conference record. At the start of the season, Georgia was a bit of a scary opponent. However, their season has proved otherwise. RB stud Nick Chubb is playing again, but his repeated injuries over the last year are concerning. Important to note as well that Georgia lost 17-16 to Vanderbilt at home two weeks ago, a team we beat 20-13. "The World's Largest Outdoor Cocktail Party" as Georgia's annual faceoff against Florida is called takes place this weekend, and how they play will be key in determining the Cats' chances.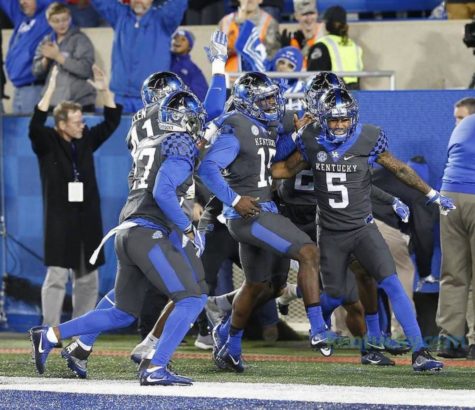 Then there's the big one. The Tennessee Volunteers, a powerhouse of the East, at Knoxville. Yikes. Their only losses are #1 Alabama and Texas A&M in double overtime. We're 24-78 against Tennessee and have lost four years in a row. I try to avoid Tennessee football at all costs so I can't speak for their game, but I can speak for my Cats. The way they've played this year has shown just a glimpse of what our football program could be. Why do we have to be "Kentucky Football," a program that causes other SEC schools to scoff and drunken Arkansas fans to cry over their lost love. We have a chance to be competitive in the SEC the way things are looking, so why not grab it by the reigns?
And at the end of the day, even if we are "Kentucky Football," so what? Sure, it would be insane to be second or even win the East, but at the end of the day our team is our team. Kentucky fans nowadays have a tendency to give up and find a scapegoat the second something goes remotely wrong. That's not a real fan. A real fan stands by the team they love even when they lose their season opener to a nobody school from Hattiesburg, MS. So whether the Cats somehow win the division and beat Tennessee or they fall on their face and end the season 9-3, I'll be in Commonwealth till the last second.
About the Contributors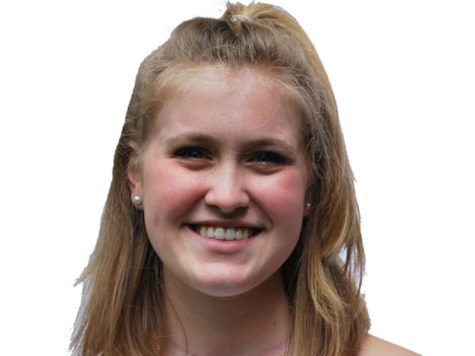 Courtney Brewer, Social Media Editor
Courtney is a senior and the social media editor at Lamplighter. She loves writing, fashion, the SEC, and French bulldogs. "Don't dream it, be it."...