Henry Clay Center for Statesmanship Student Congress: Inspiring the Next Generation of Leaders
Staff reporter Ireland Coiner shares her experience at the Henry Clay Center for Statesmanship Student Congress
Attention juniors! If you are interested in leadership, government or politics, I have the perfect program for you. The Henry Clay Center for Statesmanship is an organization with a mission of educating a new generation of leaders in the principles of statesmanship, as exemplified by the statesman Henry Clay. Every year they host a national student congress that I had the honor of attending this past summer.
The congress is a week long program held at Transylvania University, where students will learn the art of compromise and leadership through guest speakers and lectures taught by professors, lawmakers, academics, journalists and business leaders. This isn't your typical learning environment, it is filled with debates and interesting discussions that keep you engaged and inspired.
There are many reasons why I loved this program and why I recommend it for students. Not only can you build your leadership abilities and improve communication skills, you will also have a blast doing it.
During the week you will tour the Ashland Estate, visit the Council for State Government's national office and debate in the Old State Capital (my personal favorite). We also explored Lexington, toured the horse park, went to Thursday Night Live and made regular trips to the local coffee shop, Third Street Stuff. All of the other students at the congress will become your best friends in that week, I can guarantee it. I met students all the way from Alaska to Panama and I loved getting to know them and hear their values and beliefs. It has been almost 4 months since I left my congress and our group message is still active.
Networking is one of the most important keys to success in today's society and you will have the perfect opportunity to do this at the congress. You will be able to develop lasting bonds with some of the best leaders from not only Kentucky, but also from across the country. I was honored to be around these people and to learn so much from them.
Dr. Michael Cairo of Transylvania University, Kentucky Secretary of State Allison Lundergan Grimes and Mr. Colman Elridge especially inspired me to be the best that I can be.
The Henry Clay Center for Statesmanship Student Congress is a once in a lifetime opportunity and I highly encourage all juniors at Dunbar to apply. This program not only bolsters your credentials for college applications, but also allows for you to grow as a person. If you are accepted the congress is completely free (travel, lodging, food and activities).
The 2017 application hasn't opened yet, but it will be available soon.
About the Contributors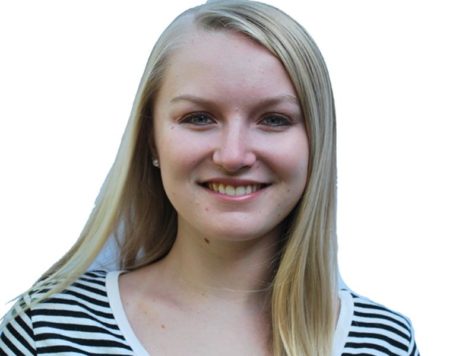 Ireland Coiner, Staff Reporter
Ireland is a senior at PLD and this is her first year reporting on the Lamplighter staff. She enjoys traveling, running, fitness, and volunteering.