Not Just Shaking Poms on the Sidelines
Is cheerleading a sport? Staff reporter Cristina Thorson takes a closer look into this frequent debate.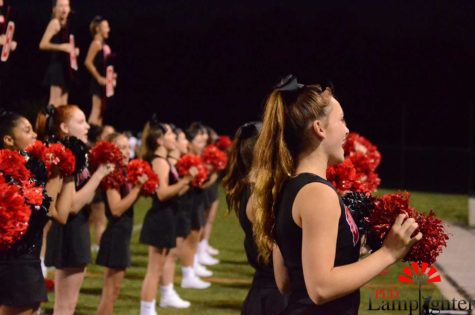 Football season is upon us, bringing cheerleaders more into the public eye than they are all year. However, with extra attention comes controversy. As a cheerleader, I've heard more than my fair share of debate on whether cheerleading is a sport or not, and I am here to set the record straight.
First, a bit about Dunbar Cheer: being a part of the Dunbar team encompasses much more than just shouting words of encouragement to the crowd and the players. Learning how to "cheer," while important, is just a small percentage of what the cheerleaders actually do at practice.
During practice, a certain amount of time is devoted to choreographing the routine and acquiring gymnastic skills, but the majority of practice time is spent stunting. In basic stunting, one girl is lifted into the air by at least two girls on the ground, usually in some sort of spin or a one-legged skill.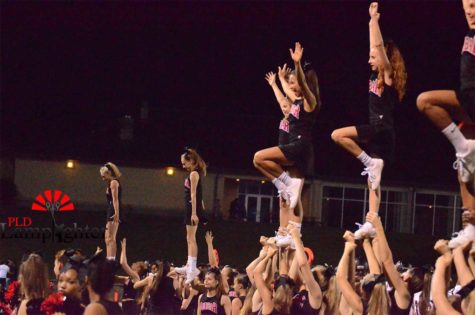 Some of the most commonly practiced skills consist of extensions (in which bases fully extend their arms so the flyer is standing on top), liberties or "libs" (one-legged extensions), full-ups or 360s (a spinning extension) or a combination of the three. These basic skills are modified to create more difficult stunts. Higher difficulty in a stunt sequence means more points on the judges' score sheet, which leads to a better overall score.
It takes practice, coordination, and patience to prevent injuries from happening. Unfortunately, injury prevention is not always possible, which results in more than a few hurt wrists, ankles, and backs by the end of the season.
Cheer is more or less year round activity; there's about a couple months break from the end of March to early May…and then it's back to the mats.
"Traditional Cheerleading is not a true sport according to Office of Civil Rights," said Donna G. Martin, the head cheerleading coach at Dunbar.
due to the lack of head-to-head competition and a scoreboard. She did add that the new sport of Stunt is now considered a sport, and concluded with her own opinion that cheerleaders are, "amazing athletes…some of the best in the school."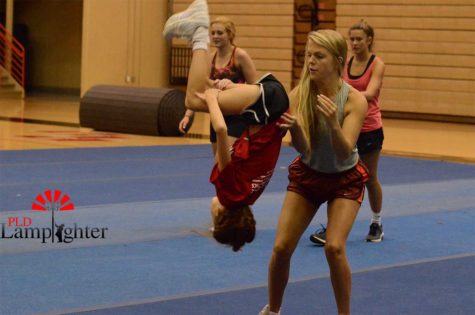 So is cheerleading a sport or not? The answer depends on what the disputant thinks a sport should be.
A sport, by its most common definition, is "an activity involving physical exertion and skill in which an individual or team competes against another or others for entertainment." In this way, cheerleading should definitely be considered a sport.
Cheerleading does involve physical exertion (stunting, gymnastics) and team competition. The girls on the cheer team must have insurance and undergo random drug testing, as do all Dunbar athletes. Although the nation does not consider "school cheerleading" (shouting game cheers) is a sport, KHSAA does consider "competitive cheerleading" to be a sport.
About the Contributors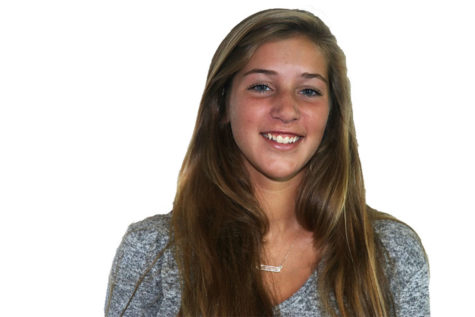 Cristina Thorson, Broadcast Editor
Cristina is a Dunbar cheerleader who enjoys reading and writing in her spare time.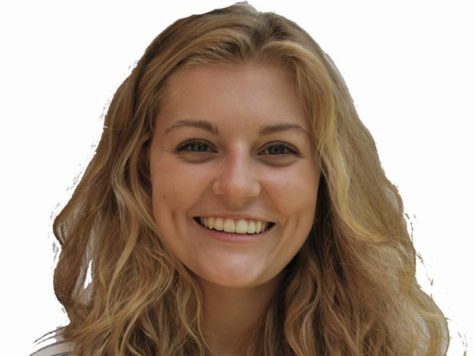 Sydney Carter, Photography Editor